We saved Tulum for the final road trip of our stay on the Yucatán Peninsula. Everything we'd heard had suggested that this city perched on the edge of the Caribbean would blow our minds. And everything we'd heard was exactly right. Tulum is paradise.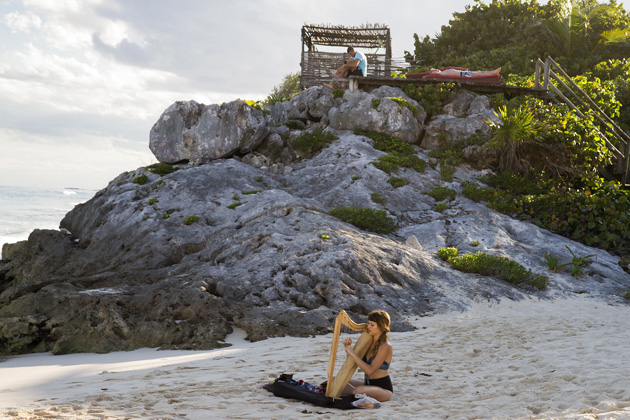 You know who Tulum will appeal to? Rich, retired hippies. Paradise doesn't come cheap, and to get the most out of it, you're going to need both time and money. And you're going to need the right mindset. Tulum isn't for golf-playing former executives and their mascara-laden wives. It's for your kooky Aunt Janice, who discovered yoga in her sixties and believes in the healing power of the moon. Seriously, Aunt Janice is going to love Tulum. She's going to swim with turtles and meditate on the beach. She'll take a young lover and later torture you with the details of their passionate exploits. Aunt Janice shares too much, and you cringe every time she uses the word "lover", but look at her. She's glowing. Good for her.
You know who else Tulum will appeal to? Poor, young hippies. If you don't need comfortable lodging and beach-side massages, you can enjoy Tulum on any budget. There are cheap accommodation options in town, and good, inexpensive restaurants. The sun, the ocean, the party atmosphere, they don't cost anything, and you've got your dreadlocks and your guitar. I'm sorry: your ukulele. You're going to find tons of people to jam with on the beach. Keep your hands off Aunt Janice, please, but otherwise have fun, young hippie. You've found your place.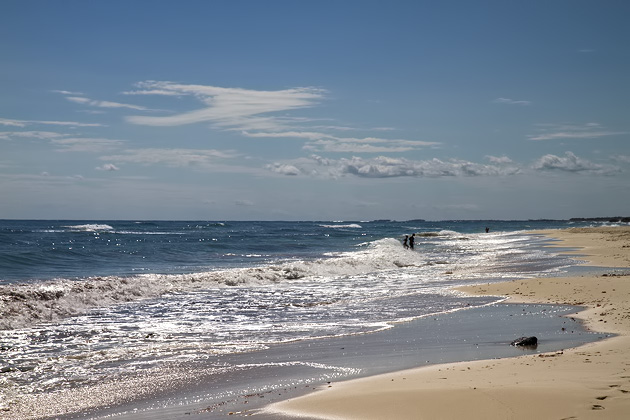 I'm being too snarky, but there are a lot of hippies in Tulum, and hippies get my snark juices flowing. Tulum is the kind of place where you're more likely to see someone dressed as a harlequin than in a suit and tie. I mean that literally. We literally saw more harlequins than businessmen in Tulum. And I don't mean, they were going to be performing on stage or something. I mean, they were dressed as harlequins because this is how they choose to live. Clown-trannies. Hey, I respect it.
So yes, it's hippie paradise, but you know who else Tulum is going to appeal to? Everyone. I seriously can't imagine anyone disliking this place. It's absolutely magical. The amazing beaches, the restaurants and the hotels. The beach clubs. The town itself, the ruins up on the bluff. The crystal clear water and, yes, even the hippy-vibe. By the end of our five days in Tulum, I was more in touch with my spiritual side than I've ever been. I felt closer to nature. I had experiences in Tulum that made me reflect on what was really important in my life. And I'm being completely serious.
Tulum inspires a kind of relaxed state of inactivity, but we resisted the urge to spend all day on our balcony at the incredible Azulik Hotel, and kept our schedule pretty full. Apart from the beach, there's so much to do in and around the city that we didn't have a moment to spare.