For 91 Days,
we lived in the Yucatán. Although we were based in the capital, Mérida, we visited the entire peninsula, from Cancún to Cozumel, Valladolid to Campeche. Whether you're planning your own journey to the Yucatán, or are just interested in seeing what makes it such a special place, our articles and photographs might help you out. Start
at the beginning
of our adventures, visit our
comprehensive index
to find something specific, or choose one of the articles selected at random, below: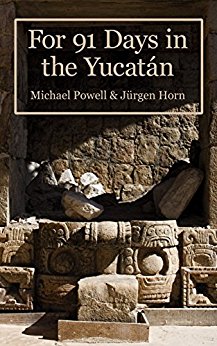 We spent three months in the Yucatán peninsula, visiting ancient Maya ruins, taking trips to the beach, learning the art of scuba, swimming in cenotes, eating incredible cuisine, and meeting some of the friendliest people we've ever encountered. Let's just say, it wasn't among our "most challenging" 91-day excursions. But it was definitely among our favorite.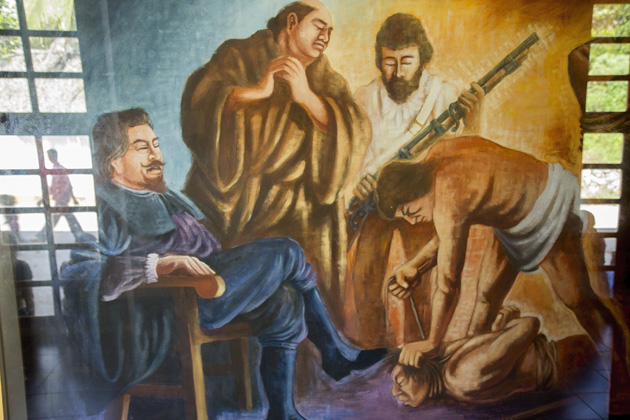 The Spaniards may have conquered the Yucatán with relative ease, but destroying the spirit of the Maya proved a far more difficult task. From the very beginning of the conquest and up into the twentieth century, the Maya fought back against their oppressors, bending but never breaking. The stories of their struggle are told in the Museo de las Guerra Casta, in the village of Tihosuco.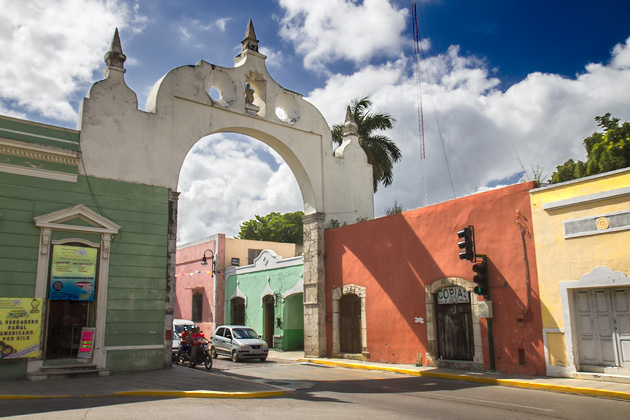 The Yucatán Peninsula, land of the Maya, was our home for 91 days. We were based in Mérida, the peninsula's largest city, but explored practically everything this amazing region in southern México has to offer: the history, food, jungles, colonial haciendas, ancient ruins, traditional art, music and dance, underground lakes, flamingos y mucho más.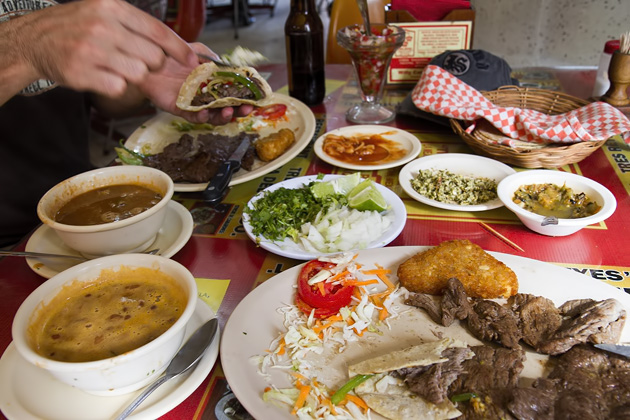 During our 91 days in the Yucatán, we spent a lot of time on the road. So whenever we were in Mérida, we tried to cook healthy meals and eat at home. Too many Mexican restaurants turn Mike and Jürgen into pudgy boys. Despite our best efforts, though, we couldn't resist visiting a good percentage of Mérida's eating establishments. Here are some of our favorites; not necessarily the city's "top-rated" restaurants, but for one reason or another, the ones we most enjoyed.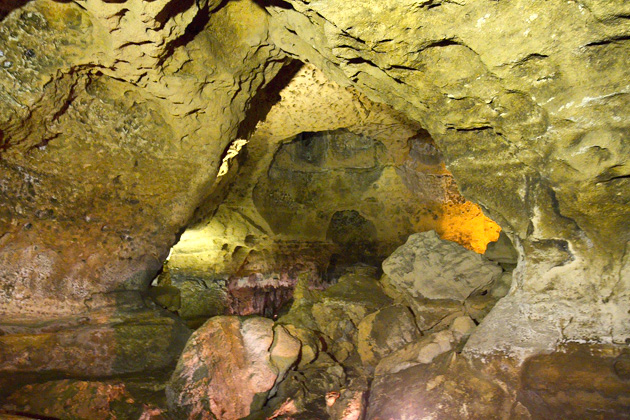 One of Mexico's biggest cave systems is found just south of Oxkutzcab. With woolly mammoth bones and evidence of human presence dating back to the Pleistocene Age, the Grutas de Loltún (Caves of the Flower Stone) served as a refuge to both the Maya and to those who came before them.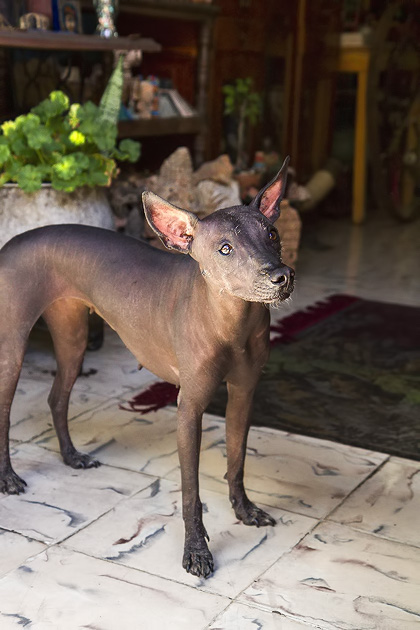 Walking home after lunch in Mérida, we encountered a funny old dog nervously guarding the doorway to an antiques store. It was skinny, small and completely bald, save a few whiskers sprouting from its head, and I wondered aloud how old it must be. "A year and a half", came an answer from inside the store. Wait, this thing was a puppy? Indeed, as I took a knee, it bounded over to me full of playful energy. I reached out tentatively and touched my first Xoloituzcuintle: the Mexican Hairless Dog.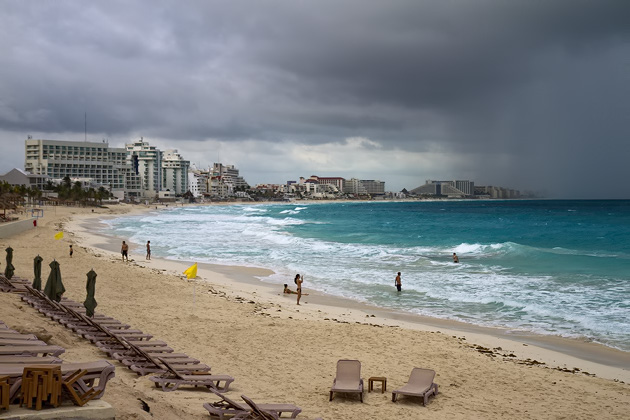 It might be the most popular vacation destination on the Yucatán Peninsula, but Cancún was not a place that Jürgen and I were slobbering all over ourselves to visit. It's Cancún. We already knew exactly what awaited us there… massive hotels lining the beach, drunken college students, trashy theme bars and American-style restaurants. We decided to stay for a single day, just to be fair to Cancún. To give it a shot. Maybe, just maybe, the city's reputation was overblown.