For 91 Days,
we lived in the Yucatán. Although we were based in the capital, Mérida, we visited the entire peninsula, from Cancún to Cozumel, Valladolid to Campeche. Whether you're planning your own journey to the Yucatán, or are just interested in seeing what makes it such a special place, our articles and photographs might help you out. Start
at the beginning
of our adventures, visit our
comprehensive index
to find something specific, or choose one of the articles selected at random, below: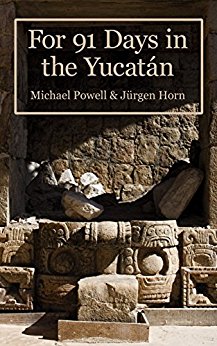 We spent three months in the Yucatán peninsula, visiting ancient Maya ruins, taking trips to the beach, learning the art of scuba, swimming in cenotes, eating incredible cuisine, and meeting some of the friendliest people we've ever encountered. Let's just say, it wasn't among our "most challenging" 91-day excursions. But it was definitely among our favorite.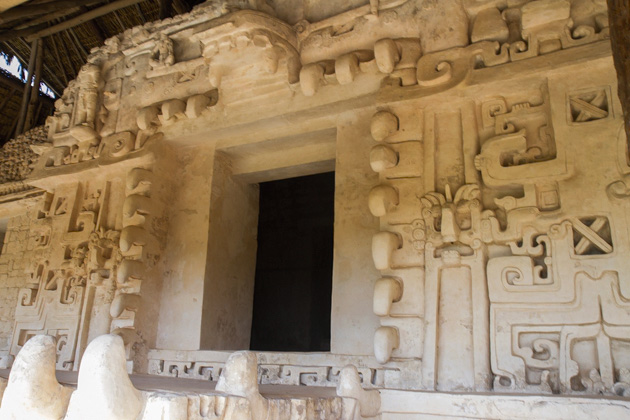 Just twenty minutes north of Valladolid are the ruins of Ek Balam, a fantastic archaeological site which boasts some of the peninsula's best-preserved Maya sculptures.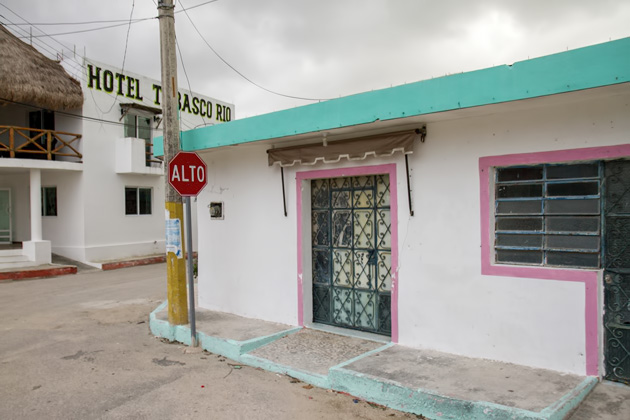 A small town on the northern tip of the Yucatán Peninsula, Río Lagartos is most well-known for the abundant bird life of its lagoon, a protected natural reserve which is named, somewhat confusingly, Ría Lagartos. But unpleasant weather during our visit spoiled any bird-watching plans we might have had. (Which was fine, since we didn't really have any).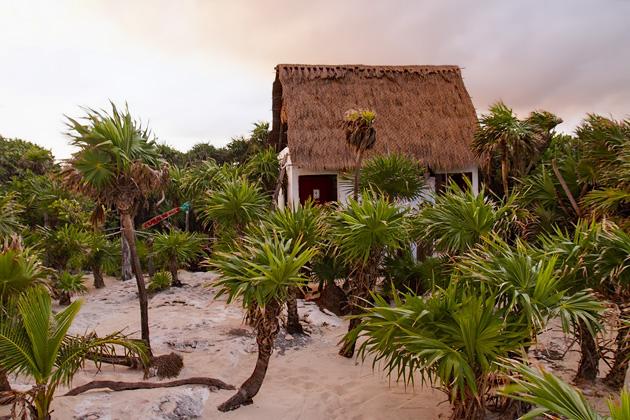 The eastern coast of Cozumel is completely different to the west. It has none of the calm, crystal blue water, nor anywhere near the tourism. After stopping in at Cozumel's original town, El Cedral, we took a short drive up the coast and ended at a rollicking bar named Coconuts.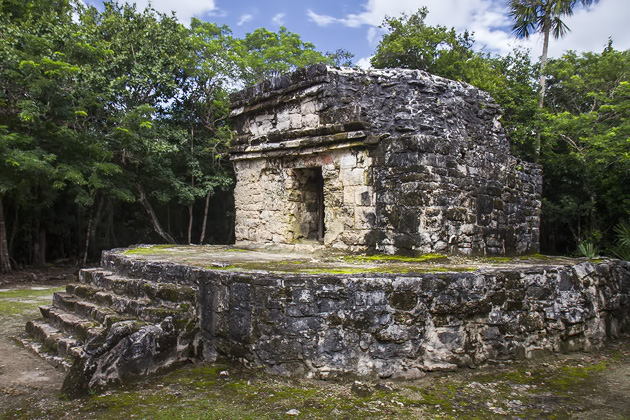 The lack of awe-inspiring temples on Cozumel belies its true importance to the Maya civilization. Home to the goddess Ix'Chel, the island was a sacred place of pilgrimage and a major center of commerce. We took a tour of Cozumel's main cluster of ruins at San Gervasio, in the center of the island, and learned more about the beliefs of this fascinating people.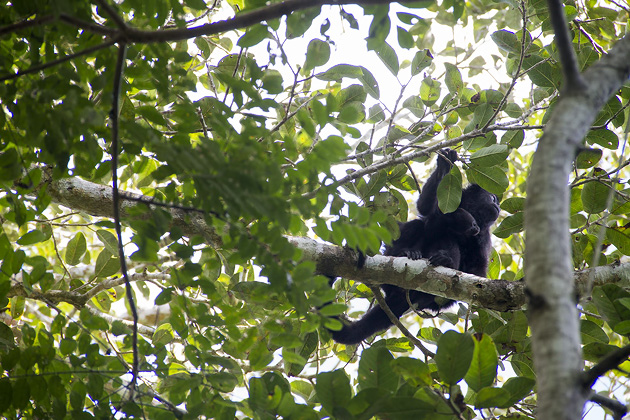 Found twenty minutes from Cobá, down a horrific road pockmarked with crater-sized pot holes, we found the natural reserve of Punta Laguna. This protected national park receives few visitors, despite its beauty and the irresistible lure of howler and spider monkeys.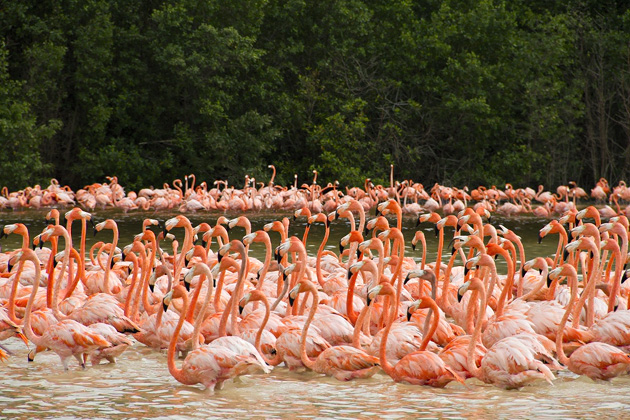 In the southeastern corner of the Yucatán is the Celestún Biosphere Reserve, a natural lagoon home to mangrove forests, flamingos, crocodiles and fearsome snakes.