For 91 Days,
we lived in the Yucatán. Although we were based in the capital, Mérida, we visited the entire peninsula, from Cancún to Cozumel, Valladolid to Campeche. Whether you're planning your own journey to the Yucatán, or are just interested in seeing what makes it such a special place, our articles and photographs might help you out. Start
at the beginning
of our adventures, visit our
comprehensive index
to find something specific, or choose one of the articles selected at random, below: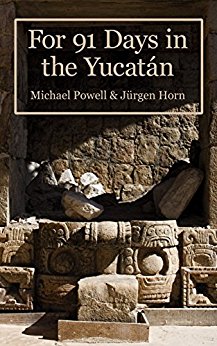 We spent three months in the Yucatán peninsula, visiting ancient Maya ruins, taking trips to the beach, learning the art of scuba, swimming in cenotes, eating incredible cuisine, and meeting some of the friendliest people we've ever encountered. Let's just say, it wasn't among our "most challenging" 91-day excursions. But it was definitely among our favorite.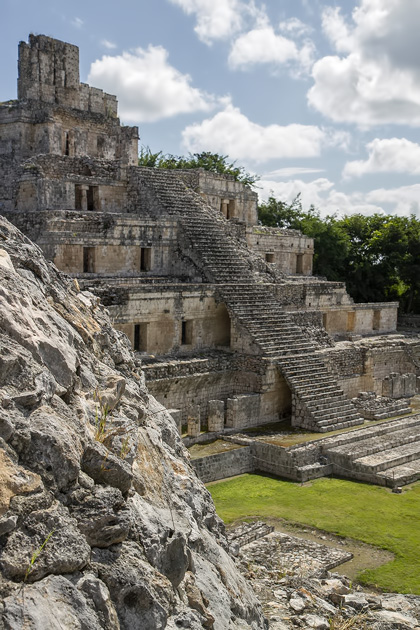 Found 50 kilometers inland from Campeche, the Maya site of Edzná is best known for its five-level pyramid-palace structure. Without our own transportation, Edzná was difficult to reach, but the opportunity to see its compact and beautiful ruins made the effort worthwhile.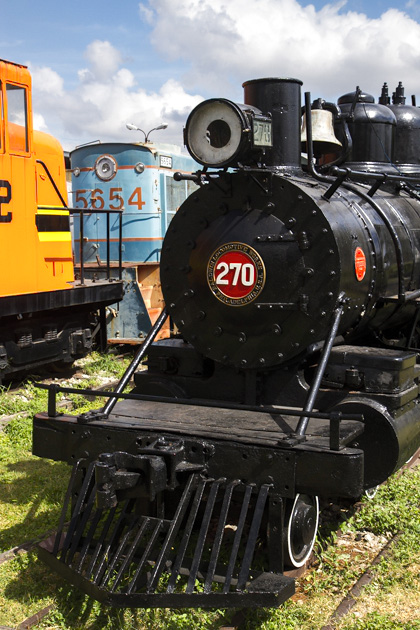 Once upon a time, the Yucatán had a popular and far-reaching network of passenger locomotives. Today, most of the train stations scattered across the peninsula are little more than ruins. Mérida's, however, has been converted into a museum dedicated to the machines that once chugged through the jungles.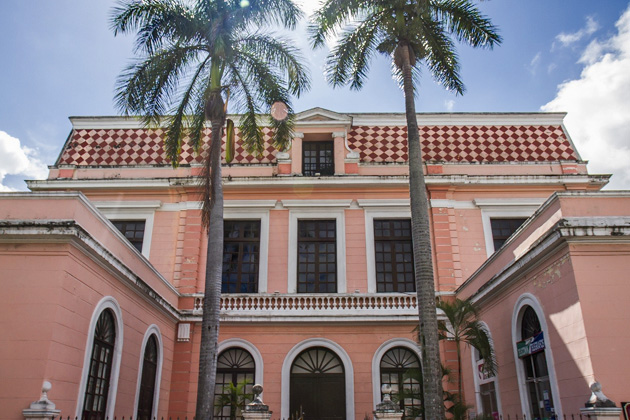 Found just a couple blocks southeast of the Plaza Grande, Mérida's grand former post office is now home to a museum which introduces the city and its history.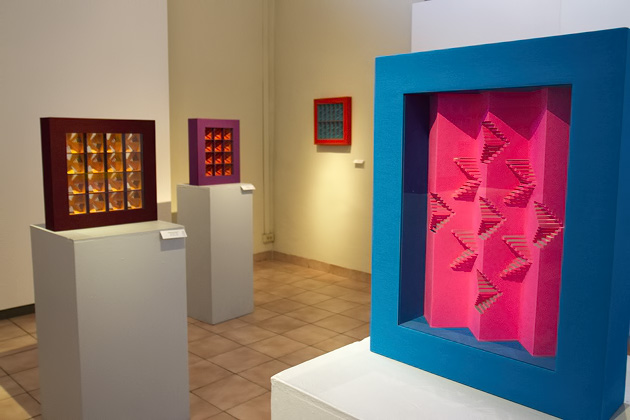 Next to the cathedral and inside one of the city's most historic buildings, the Museo de Arte Contemporaneo Ateneo de Yucatán (MACAY) offers a great place to escape the sweltering heat of the sun and take in some thought-provoking modern art. During our visit, we were almost as impressed by the fabulous air-conditioning as by the bizarre pieces hanging on the walls.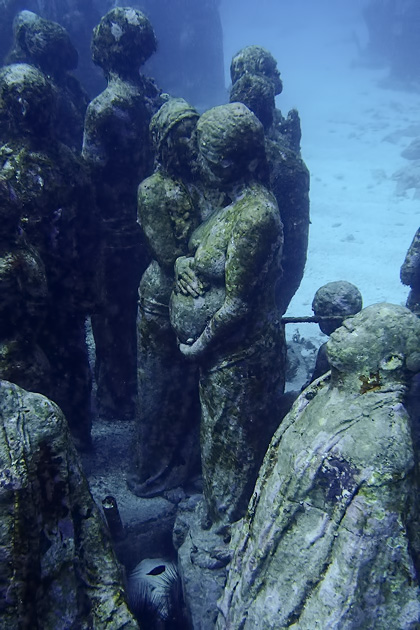 We've been to plenty of strange museums during our travels around the world. An optical illusion museum in Busan. A bordello museum in Idaho. The Museum of Innocence in Istanbul and a phallological museum in Iceland. But there's a new contender for the title of most unique: the MUSA, an underwater museum found off the coast of Isla Mujeres.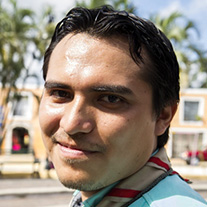 With iridescent waters and one of Earth's best reefs just offshore, it was no coincidence that we choose to spend a week on Cozumel immediately after obtaining our scuba certifications. The Caribbean island has long been regarded as one of the world's premiere diving destinations.