The Anthropology Museum in the Palacio Cantón
Not only is the Palacio Cantón one of the loveliest buildings on Merida's Paseo de Montejo, but it's also home to one of the city's best museums: the Museo Regional de Antropología de Yucatán.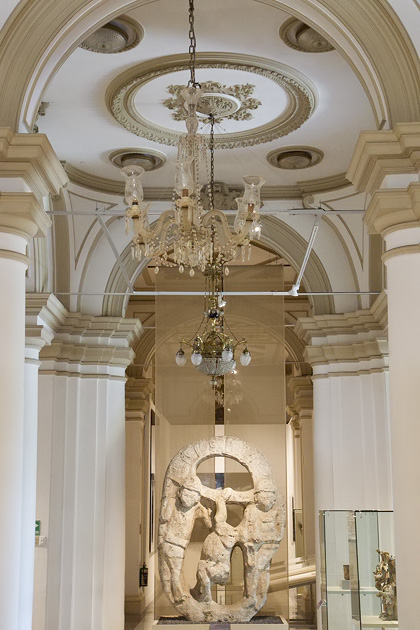 The palace's original owner was Francisco Cantón Rosado, one of the most important men in Yucatecan history. Having distinguished himself as a general in the Caste Wars against the Maya, the arch-conservative Cantón earned riches as a railroad baron, and was elected governor of the state. After retiring, he moved into the palace which he had constructed with materials imported from Europe. Decades after his death, the Palacio Cantón was sold to the state and, in 1950, transformed into a museum.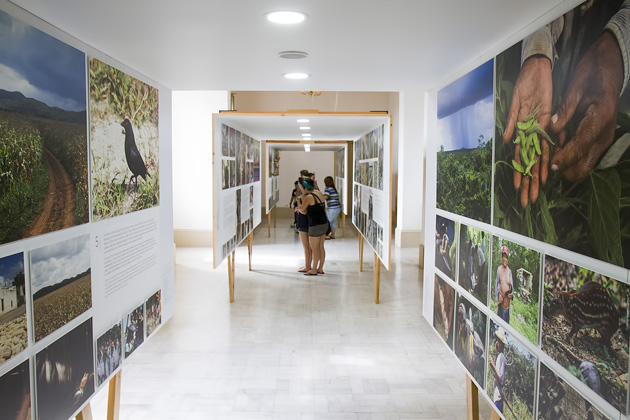 Having already admired its Beaux-Arts facade, we suspected that that palace's interior would be stunning, but the Anthropology Museum it hosts was a real surprise. We had recently visited the Gran Museo del Mundo Maya, dedicated to the same field, but the Palacio Cantón offered the superior experience. It's smaller and less comprehensive, to be sure, but the displays are more thoughtfully selected and presented. There's not as much space, so each piece has to be compelling.
The first floor of the Palacio Cantón is dedicated to the pre-hispanic Maya society, bringing together rare carvings, masks, fabrics and detailed information about their society. Temporary exhibits are presented on the second floor. We saw an excellent collection which fused modern photography with Maya myths, in a way meant to bring the tales to life.
Even if it didn't host an incredible museum, the palace would be worth visiting just to see its interior. Italian marble, Doric columns, a spiral staircase… the splendor just accentuates the delicious irony in hosting the Anthropology Museum here. What would General Cantón think, after all, if he knew his retirement palace was being used to celebrate the very people he built his career fighting?