A few blocks west of the Plaza Grande and across from the Iglesia de Santiago, you can find the Casa Catherwood. Hanging on the walls of this gorgeous old home are the drawings of Frederick Catherwood, an English artist who was one of the Yucatán's first modern-day explorers.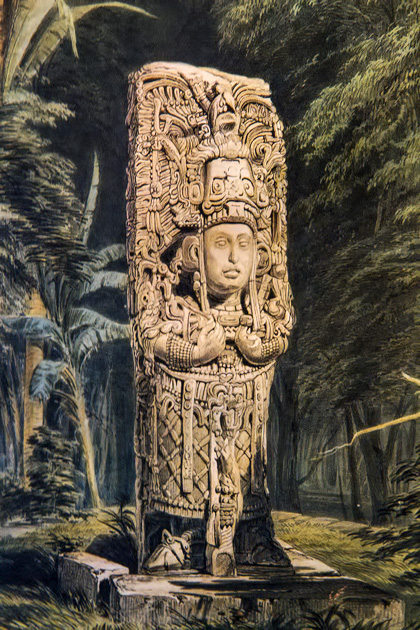 Partnered with the American adventurer and author John Lloyd Stephens, Catherwood embarked on a series of expeditions into the jungles of the Yucatán between 1836 and 1844. Together, the two men uncovered Maya ruins which had never before been seen by western eyes. They found temples, pyramids, statues, bizarre hieroglyphs and cryptic engravings of unknown gods, covered by a thick layer of jungle overgrowth and all but neglected by the farmers who still lived on the land.
Forget Indiana Jones, Catherwood and Stephens were the real thing. It's not difficult to imagine how thrilling it must have been to discover ruin after ruin, building an ever-expanding picture of the ancient Maya. Catherwood was an excellent draftsman, and took the time to produce detailed sketches of the ruins. Their books, written by Stephens, were massively successful across the Western world.
Today, around 25 prints of the Englishman's drawings adorn the walls of the Casa Catherwood, along with detailed and well-written explanations of each. The collection itself seems small at first glance, but it takes quite some time to read through all of the material.
We toured the Catherwood House the day before visiting our first Maya ruins. Although it was doubtful that we'd be hacking our way through the jungle to discover a never-before-seen temple, Catherwood's drawings helped to put us into an adventurous state of mind.
–The Lost Cities of the Mayas: The Life, Art, and Discoveries of Frederick Catherwood