The Museo de la Ciudad in Mérida
Found just a couple blocks southeast of the Plaza Grande, Mérida's grand former post office is now home to a museum which introduces the city and its history.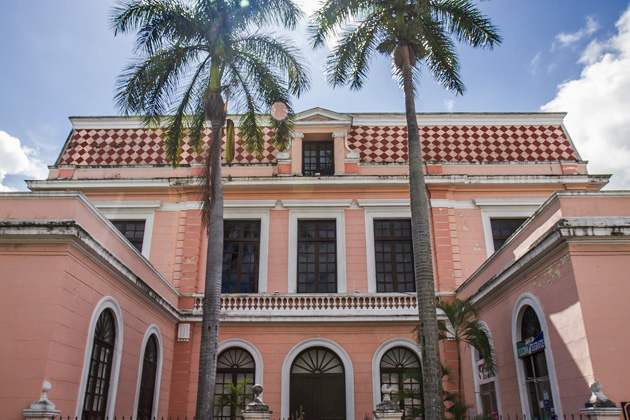 We decided to move to the Yucatán because of the Maya ruins, the warm winters and the great beaches. We knew nothing about Mérida itself, and only chose it as a base because it's the peninsula's largest and best-connected city. But within almost no time, we had advanced from totally ignorant to decently knowledgeable about our new home. In the first twenty-four hours, we had visited the Cathedral, Palacio del Gobierno, Casa de Montejo, and were now at the doors of the City Museum.
Two days before, I would have had no clue what "henequen" was. Maybe a Dutch beer? A card game? But now I'm like, "God, you don't know what henequen is?" Totally rolling my eyes.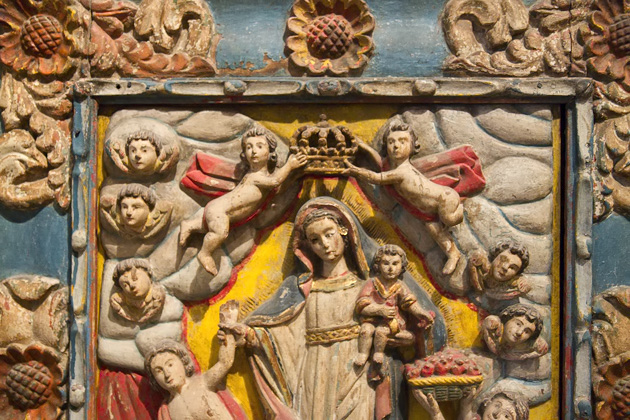 From ancient Maya beliefs to the arrival of the Spaniards, the Museo de la Ciudad takes visitors on the same historical journey as that offered by the murals in the Palacio del Gobierno, but more studiously. We were eager to learn about our new home, and gobbled the information up greedily, but I can imagine that those with only a day or two in the city might find it superfluous.
Then again, the museum is free. And even if you have no interest in history, there are temporary art exhibitions on the second and third floors, usually featuring artists from the Yucatán. We saw a fun collection featuring robots in popular culture, and another dedicated to the colorful Maya gods.
–Rent Your Car For The Yucatan Here