MUSA – An Underwater Museum Off Isla Mujeres
We've been to plenty of strange museums during our travels around the world. An optical illusion museum in Busan. A bordello museum in Idaho. The Museum of Innocence in Istanbul and a phallological museum in Iceland. But there's a new contender for the title of most unique: the MUSA, an underwater museum found off the coast of Isla Mujeres.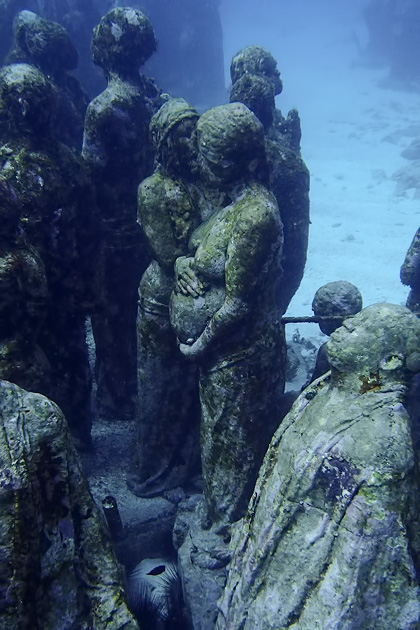 The MUSA, or Museo Subacuático de Arte, is the brainchild of Jason DeCaires Taylor, a British artist who was motivated to act after the devastation wreaked by 2008's Hurricane Wilma. By designing sculptures and placing them on the sandy bottom of the sea, Taylor was fulfilling two purposes. First, he was creating an artificial reef onto which coral would grow and within which sea life might flourish. Second, he was diverting human attention away from the overtaxed natural reef.
Both of these aims have been met. Visiting the museum requires an easy dive of just 8 meters (24 feet), or you can choose to see it from above while snorkeling. The sculptures include a miniature house, a Volkswagen Beetle and a haunting collection of human statues, frozen in time. If you look closely, each person in this group is different, from a pregnant woman to a kneeling priest, and they're all slowly being claimed by the coral.
Our visit to the MUSA was the first of two dives we made on the same day. The second was to a nearby reef called Manchones. It was another shallow dive, during which we swam along with an incredible array of fish. Our most exciting encounter was with a Stonefish. It was shifting a little as I passed over, otherwise I'd never have spotted it. The fish was so well camouflaged that Jürgen had a hard time seeing it even though I was just a foot away, pointing frantically. I dared not get closer; these are among the most poisonous fish in the world, and a single sting can prove fatal.
Location of the MUSA on our Map
MUSA Museo Subacuático de Arte – Website
More images from the underwater museum: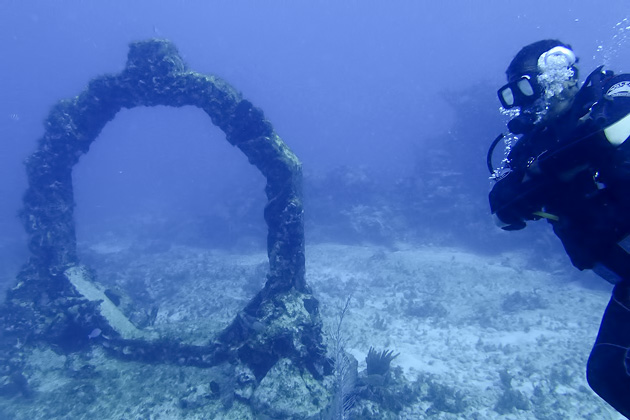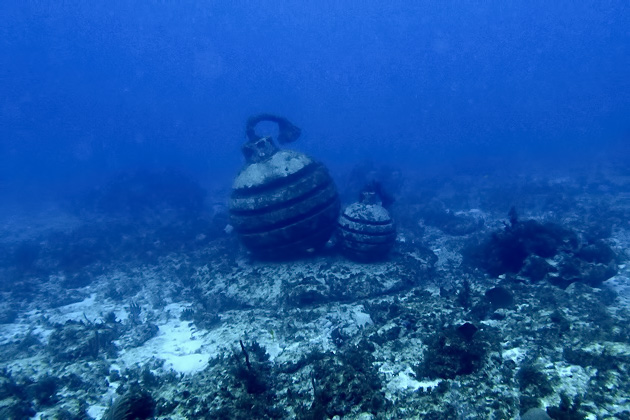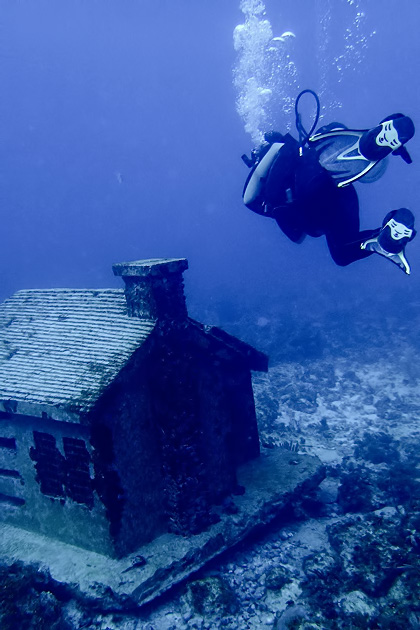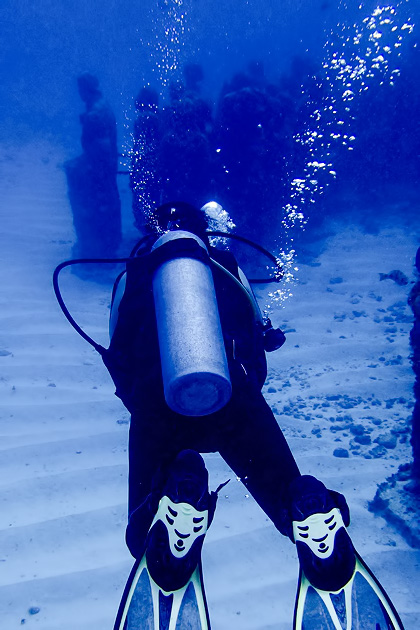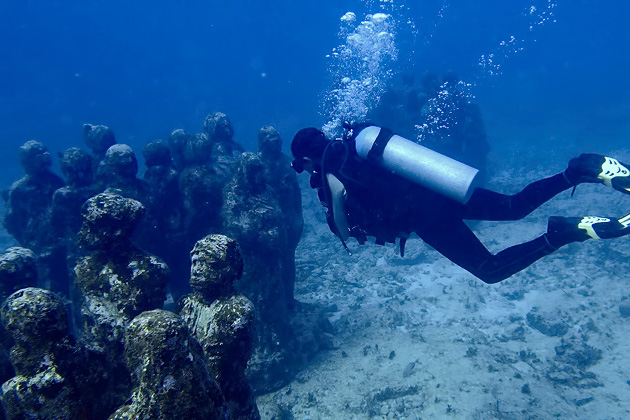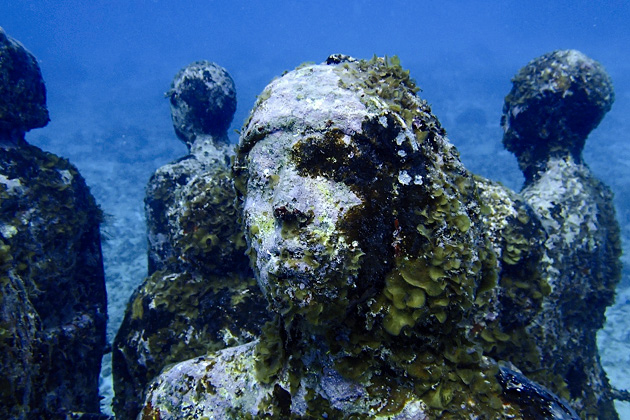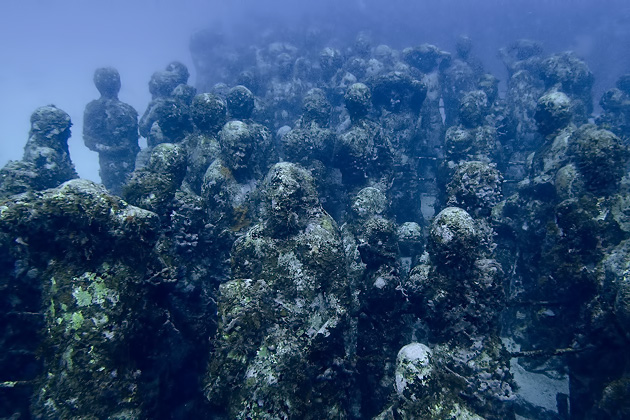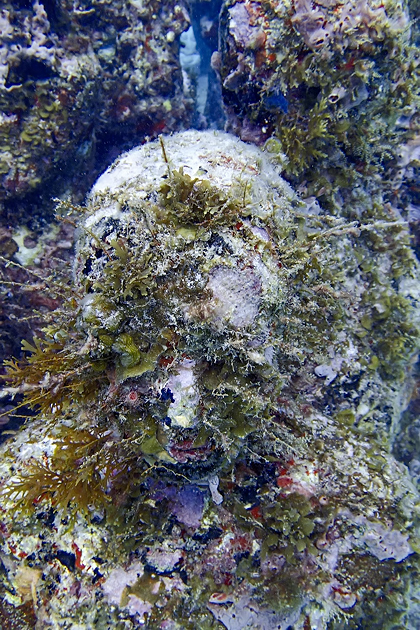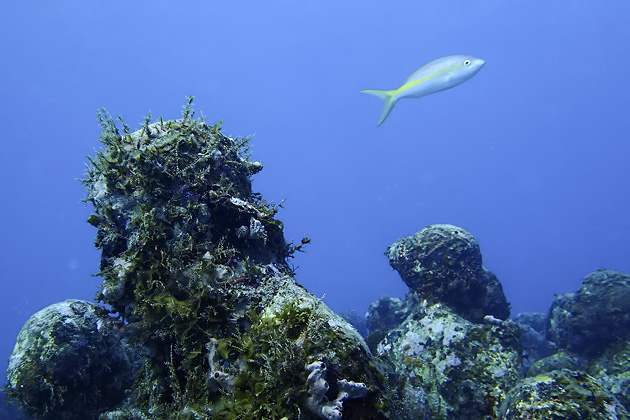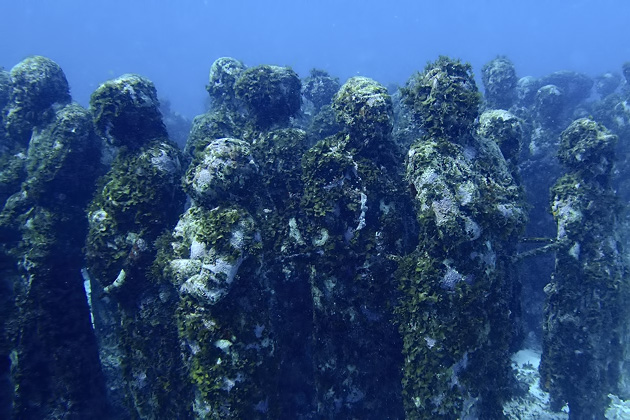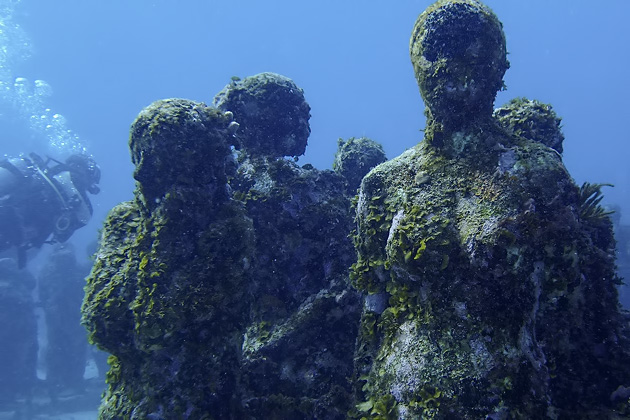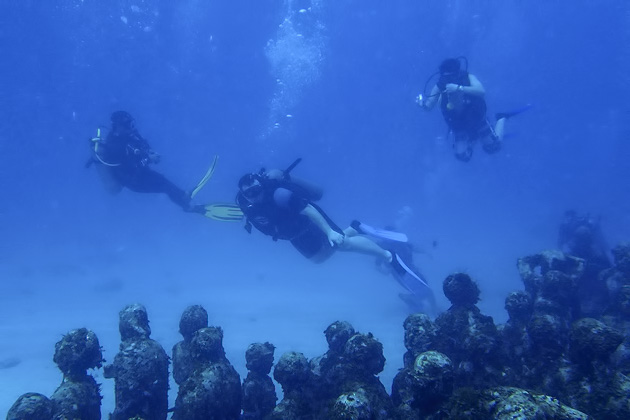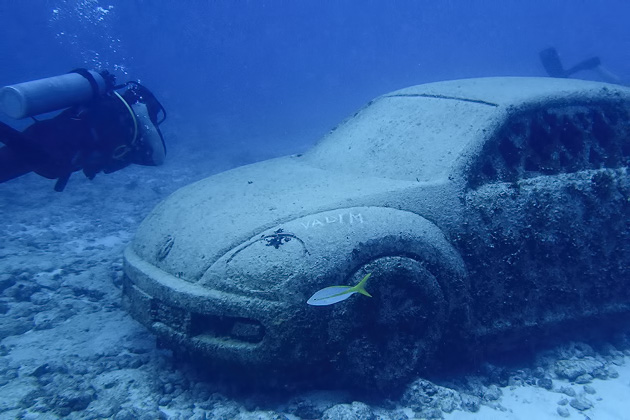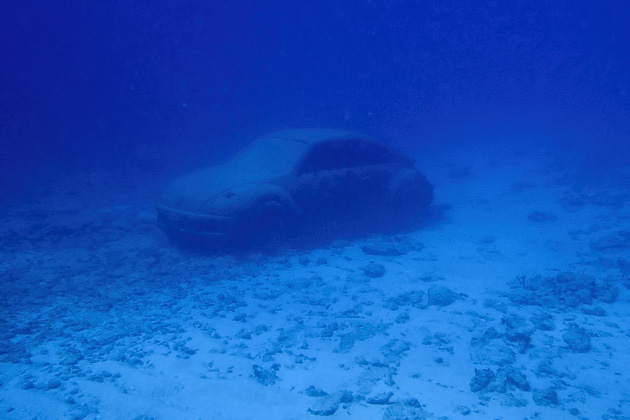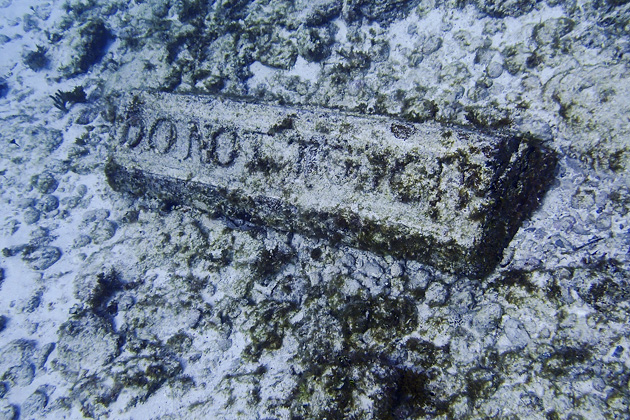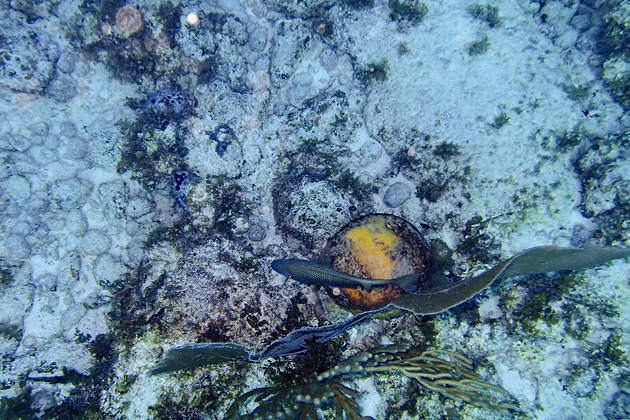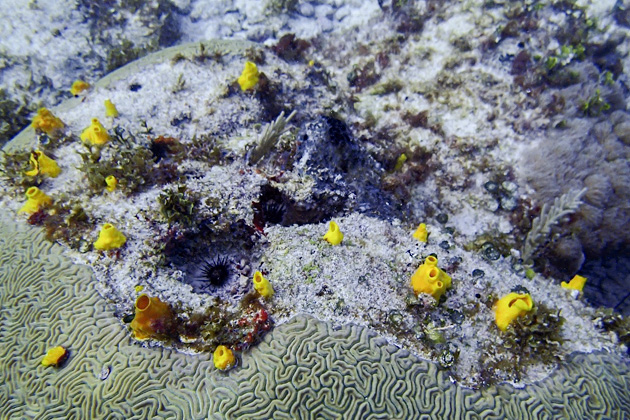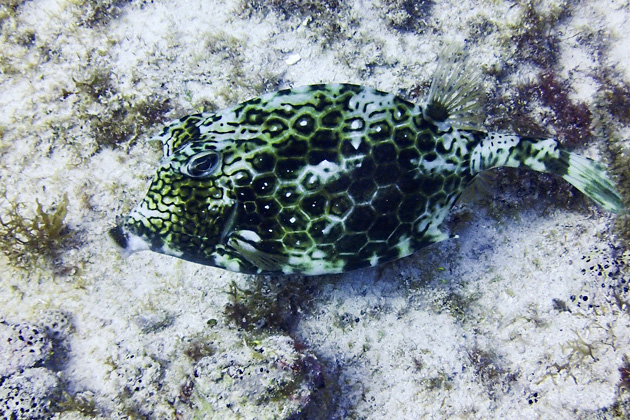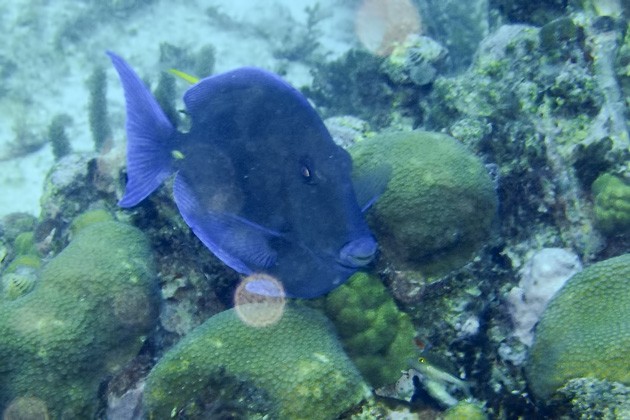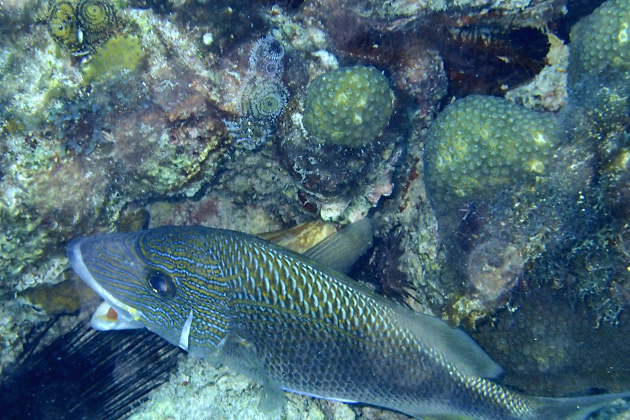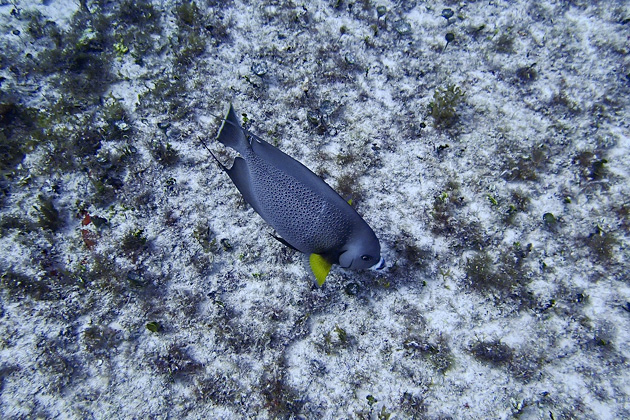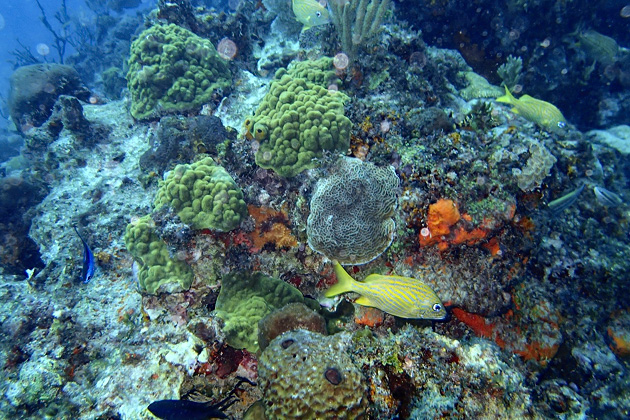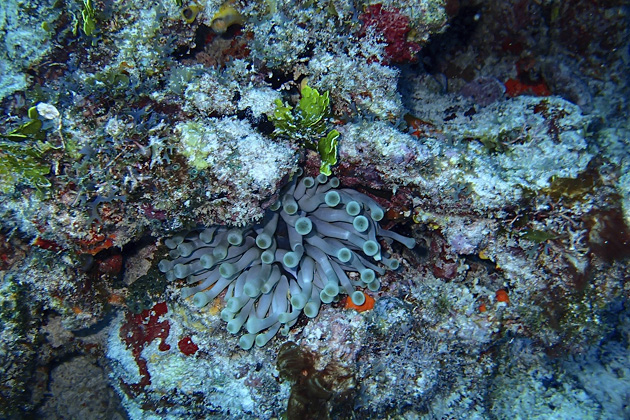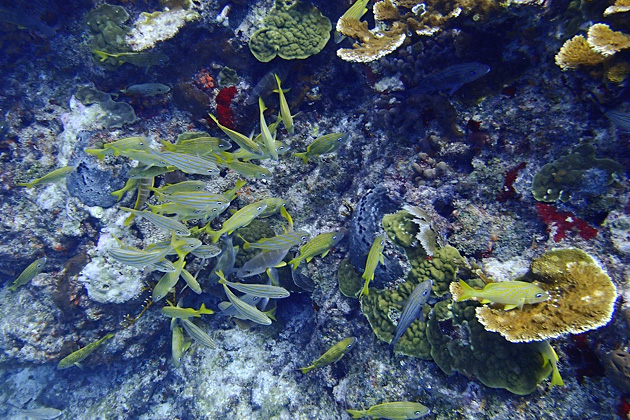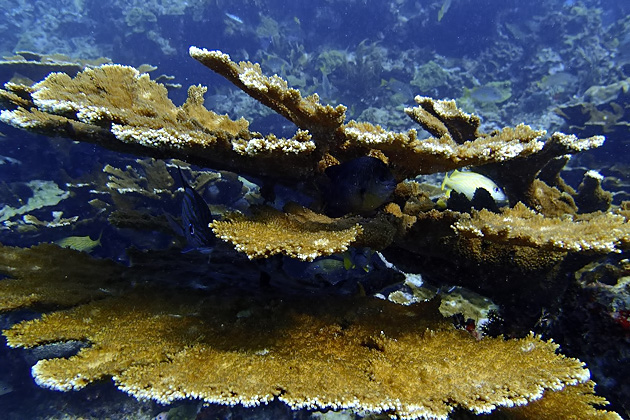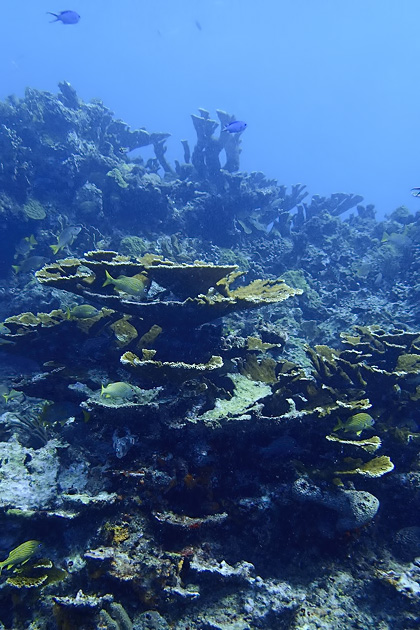 More photos from the Manchones Reef: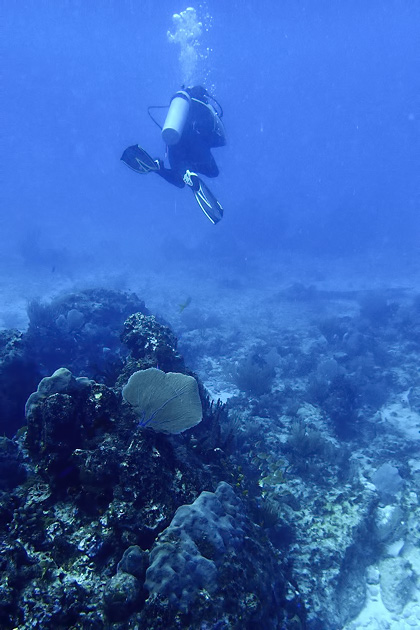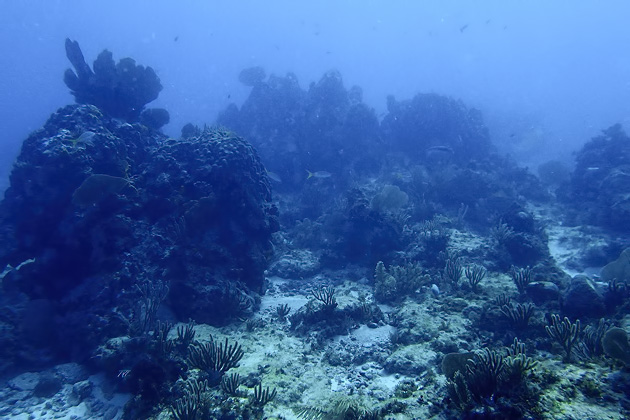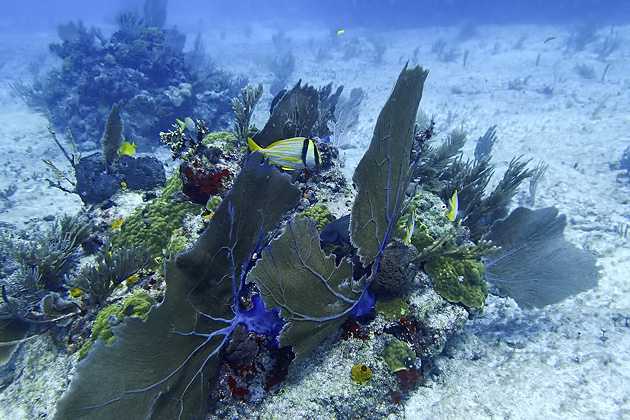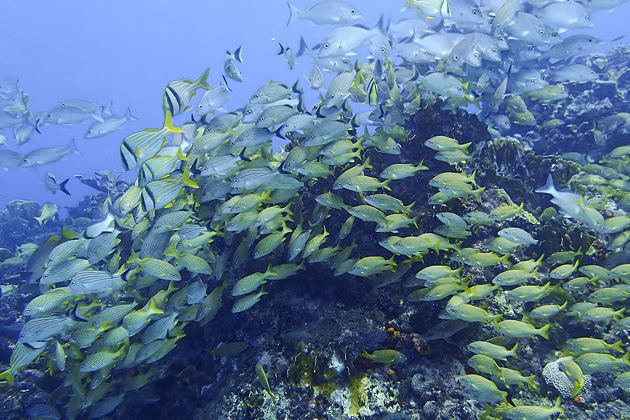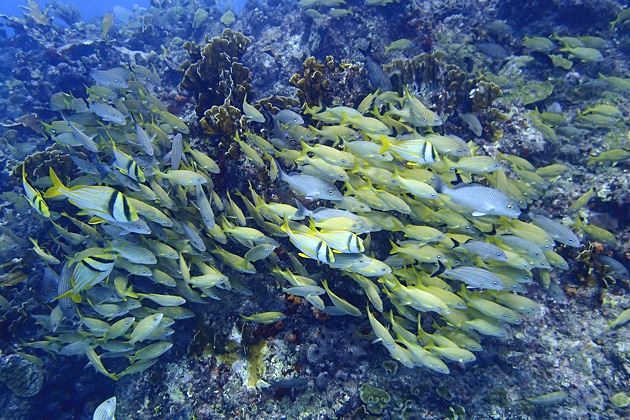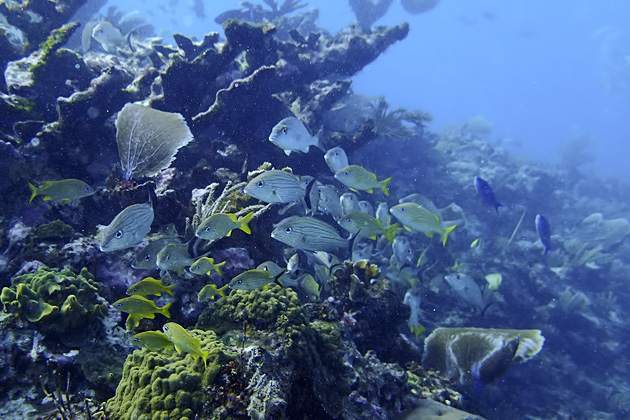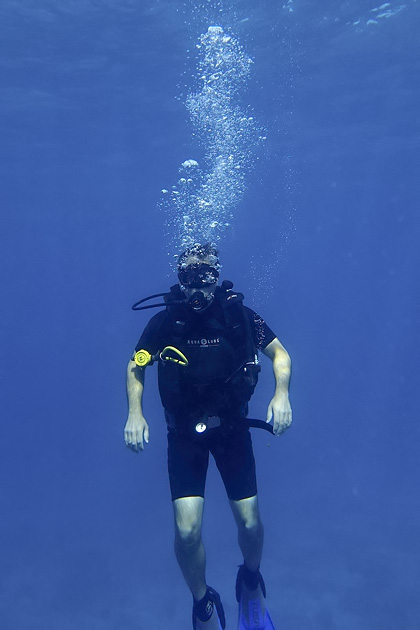 (adsbygoogle = window.adsbygoogle || []).push({});