For 91 Days in the Yucatán – The E-Book
We spent three months in the Yucatán peninsula, visiting ancient Maya ruins, taking trips to the beach, learning the art of scuba, swimming in cenotes, eating incredible cuisine, and meeting some of the friendliest people we've ever encountered. Let's just say, it wasn't among our "most challenging" 91-day excursions. But it was definitely among our favorite.
We've now collected our blog into an e-book for your Kindle, Nook or other e-reader. With over 100 articles and 200 full-color photos, indexed alphabetically and by category, this portable edition is perfect for when you're out and about in the Yucatán. Whether you plan on sticking to the beaches, exploring ruins like Chichén Itzá or Uxmal, visiting out-of-the-way villages, or just getting to know a different part of the world, we hope that our experiences can help enrich your own.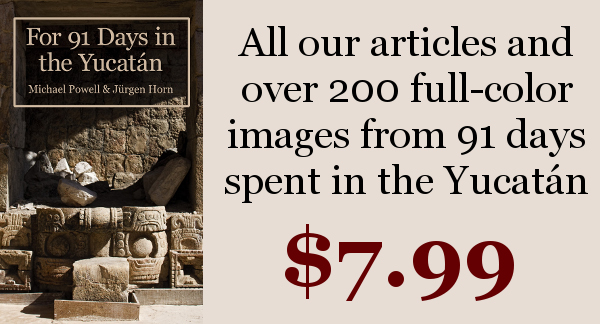 For just a few bucks, you can download your own copy of the book for use on your e-reader or computer, giving you access to our articles wherever you are, without having to connect to the internet. And, buying the e-book is a great way to support our project… take a look at some sample pages from the PDF.