For 91 Days,
we lived in the Yucatán. Although we were based in the capital, Mérida, we visited the entire peninsula, from Cancún to Cozumel, Valladolid to Campeche. Whether you're planning your own journey to the Yucatán, or are just interested in seeing what makes it such a special place, our articles and photographs might help you out. Start
at the beginning
of our adventures, visit our
comprehensive index
to find something specific, or choose one of the articles selected at random, below: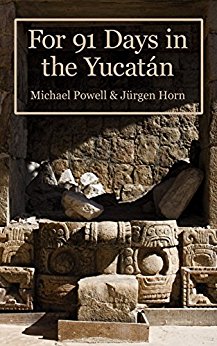 We spent three months in the Yucatán peninsula, visiting ancient Maya ruins, taking trips to the beach, learning the art of scuba, swimming in cenotes, eating incredible cuisine, and meeting some of the friendliest people we've ever encountered. Let's just say, it wasn't among our "most challenging" 91-day excursions. But it was definitely among our favorite.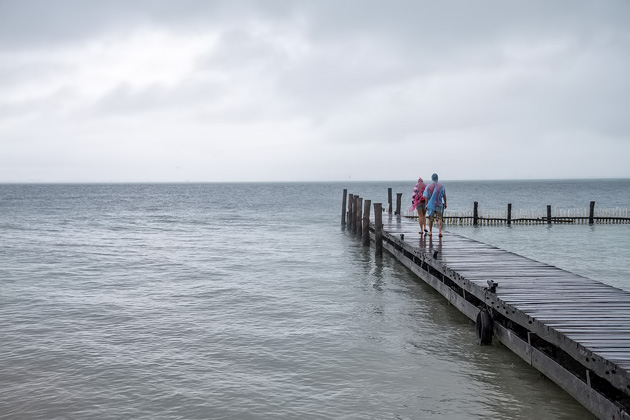 On Monday morning, we awoke with an itinerary full of plans and a sky full of clouds. We looked to the heavens imploringly, begging for no rain, but before we'd even lowered our clasped hands, the storms began. And they didn't let up the entire day. Undaunted, we stuck to our schedule, and visited Isla Mujeres' touristy sights. But we'll be honest: this was a miserable day.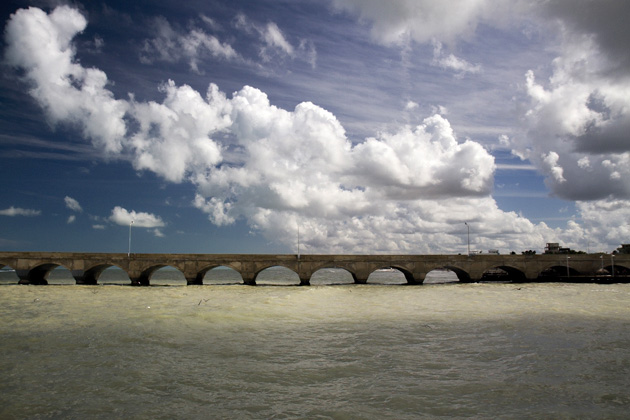 Talking to expats and reading online accounts had led us to believe that Progreso was a humdrum place, and when we finally visited, it was more out of a vague sense of duty than any personal desire. But while we had braced ourselves for boredom, what we discovered was a friendly, likable and unpretentious beach town. Chalk it up to the miracle of low expectations, if you wish, but we loved Progreso.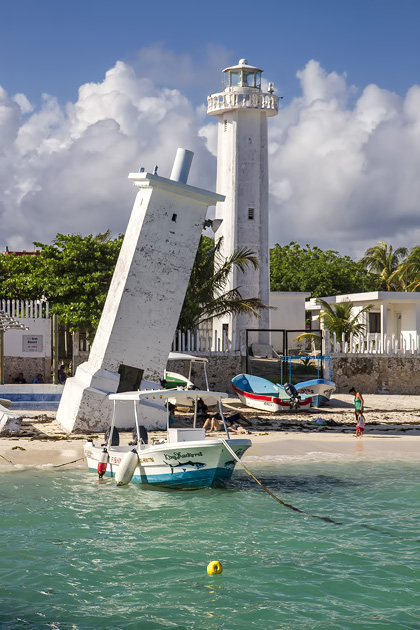 After a week in Mérida, we took our first road trip, venturing east to the neighboring state of Quintana Roo. But unlike the majority of visitors to Mexico's Caribbean coast, our destination wasn't the party mecca of Cancún. Instead, we hopped a bus headed for the quiet village of Puerto Morelos, about a half hour south.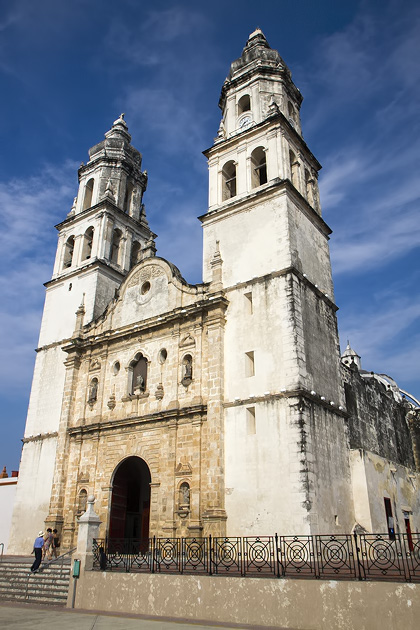 We had circled the path of the old fortifications which once protected the city, and taken a trip into the jungles of the interior to visit Maya ruins, but it wasn't until our final hours in Campeche that we spent much time exploring the city itself.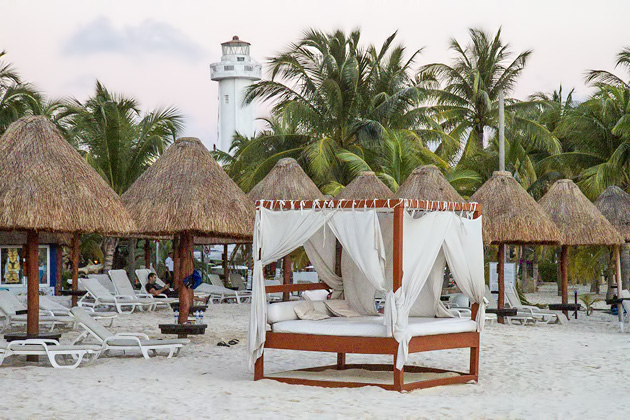 After 24 hours, we'd seen enough of Cancún and made our way to Isla Mujeres, just a half-hour by ferry off the coast. This island of around 12,000 people has made a name for itself as a sort of anti-Cancún. A place to relax, escape the crowds and bask in the simple joy of being on a gorgeous Caribbean island.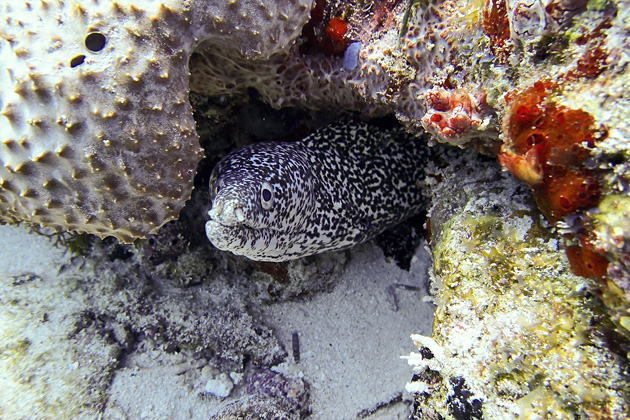 We'd had such a great time learning how to dive in Puerto Morelos, that we couldn't resist making a return trip to see our friends at WetSet and to get back into the water.