For 91 Days,
we lived in the Yucatán. Although we were based in the capital, Mérida, we visited the entire peninsula, from Cancún to Cozumel, Valladolid to Campeche. Whether you're planning your own journey to the Yucatán, or are just interested in seeing what makes it such a special place, our articles and photographs might help you out. Start
at the beginning
of our adventures, visit our
comprehensive index
to find something specific, or choose one of the articles selected at random, below: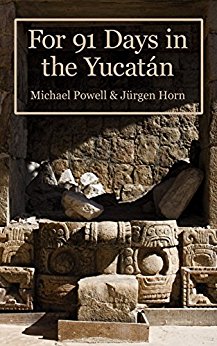 We spent three months in the Yucatán peninsula, visiting ancient Maya ruins, taking trips to the beach, learning the art of scuba, swimming in cenotes, eating incredible cuisine, and meeting some of the friendliest people we've ever encountered. Let's just say, it wasn't among our "most challenging" 91-day excursions. But it was definitely among our favorite.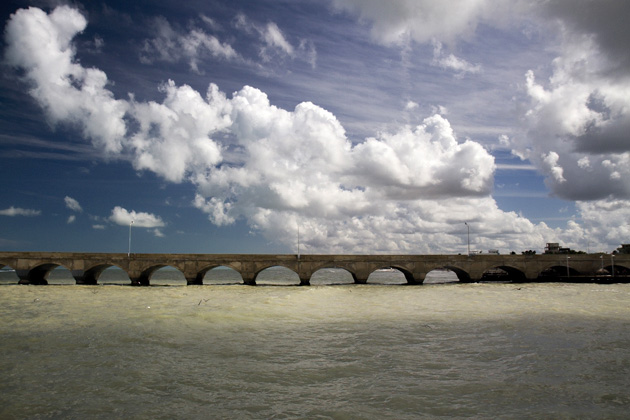 Talking to expats and reading online accounts had led us to believe that Progreso was a humdrum place, and when we finally visited, it was more out of a vague sense of duty than any personal desire. But while we had braced ourselves for boredom, what we discovered was a friendly, likable and unpretentious beach town. Chalk it up to the miracle of low expectations, if you wish, but we loved Progreso.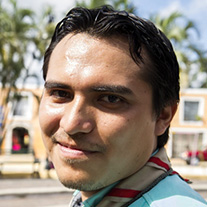 After one month in our new homes, we always review our initial impressions with a self-interview. We figured it would be interesting to do another interview after two months… but this time with locals. So over the course of an entertaining day, we went out into the streets of Mérida and introduced ourselves to some random people. There's nothing scientific about the survey which follows, of course, but it was a fun way to meet some Meridians.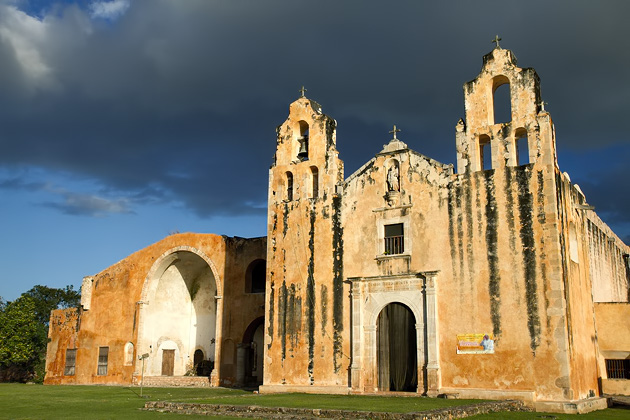 After visiting the ruins of Mayapan, we made our way south to Maní. This tiny town is famous across the peninsula for its cuisine, but it was also the scene of one of the Yucatán's darkest moments.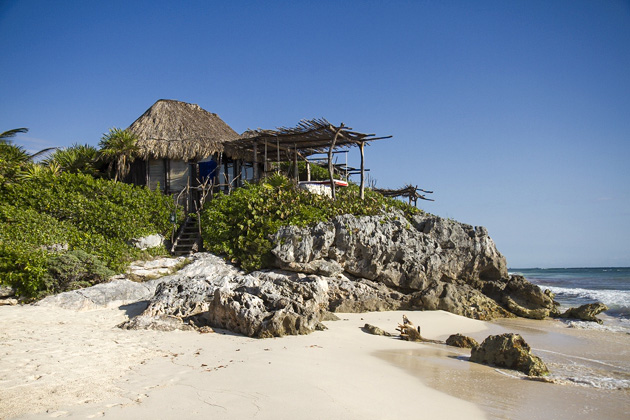 Located in the Tulum National Park, the Azulik Hotel hosted us for our five day trip to the region. Built atop a natural hill, each cabaña boasts a vista over the shimmering azure waters of the Caribbean, and we couldn't have hoped for a better home away from home.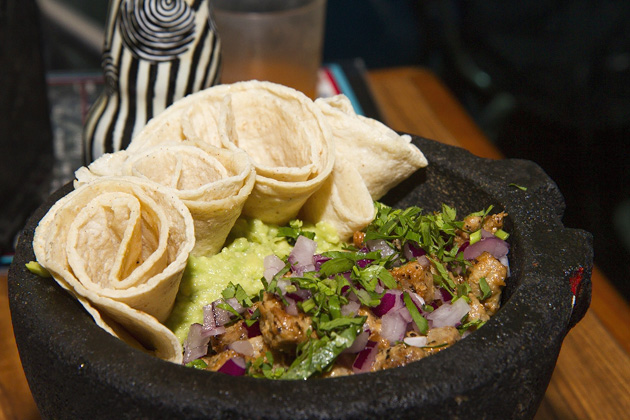 During our stay in Cozumel, we adhered to a strict regimen of breakfast, lunch and dinner, every single day, always at a new place. By the end of the week, our bellies were beginning to squeeze through the buttons of our shirts, and we were happy to be done with all the eating. But the meals we enjoyed in Cozumel were among the highlights of our trip.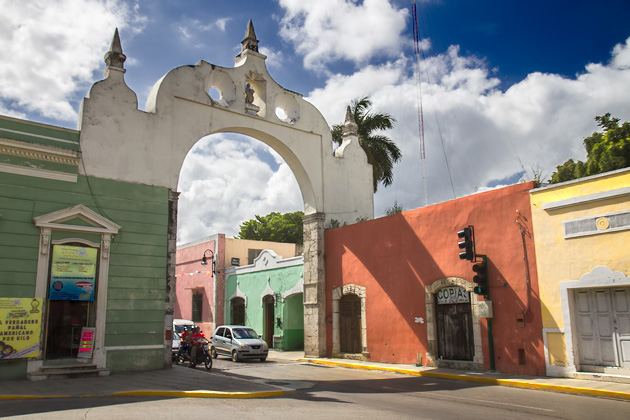 The Yucatán Peninsula, land of the Maya, was our home for 91 days. We were based in Mérida, the peninsula's largest city, but explored practically everything this amazing region in southern México has to offer: the history, food, jungles, colonial haciendas, ancient ruins, traditional art, music and dance, underground lakes, flamingos y mucho más.