The Pink Water and White Salt of Las Coloradas
The tiny community of Las Coloradas certainly picked an appropriate name for itself. Found at the end of a bumpy road about 30 kilometers east of Río Lagartos, it is a town defined by its colors.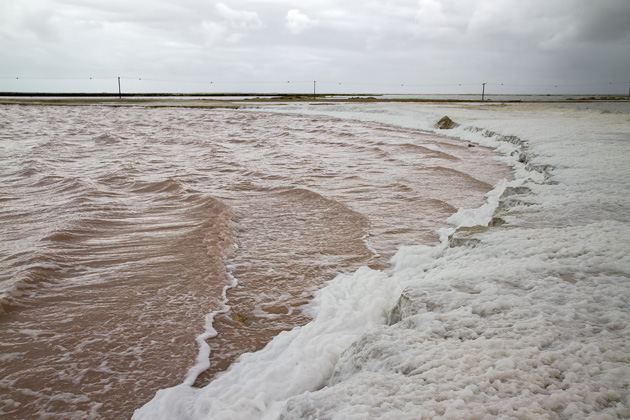 Piles of white salt greet visitors on their way into Las Coloradas. They look just like mighty snowbanks, and it takes awhile to remember that you're in Southern Mexico, and not Iceland. Since the days of the Maya, this area of the Gulf Coast has been known for its salt production, which remains by far the biggest industry in town.
These hills of salt looked so inviting and soft, we were sorely tempted to climb and perhaps lick them a little, but they were fenced off. Instead, we journeyed farther into town, drawn by the strange pinkish glow emanating from it. The estuary that surrounds Las Coloradas is rich in red plankton, and the water has a deep pink tint.
We didn't stay long in Las Coloradas. This isn't a touristy type of town, and besides admiring the strange nature from your car window, there isn't much to do. But if you've got some time to kill, it's worth the short detour from Río Lagartos.
–Download Our Travel Books. Click Here!!!