Eating in Cozumel, Part 1
During our week in Cozumel, we were invited to a number of restaurants. From chic to rustic, modern to traditional, we sampled a little of everything the island has to offer. It was an intense culinary program and there were times when, regardless of how delicious the shrimp ceviche or grilled snapper was, I almost couldn't take another bite. Here are some of our favorite finds.
The Intercontinental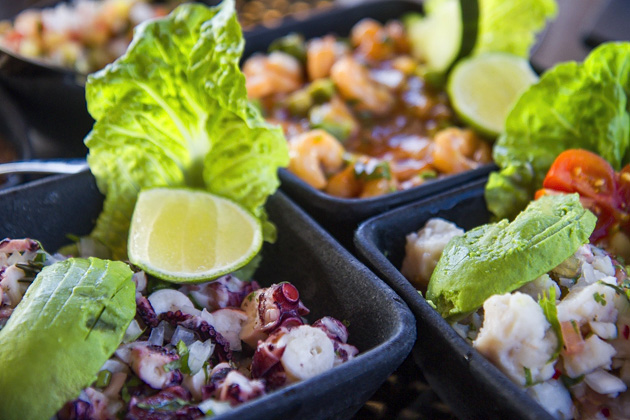 Immediately upon arriving, we drove to the island's only five-star hotel for a taste of The Good Life. We relaxed on the beach, did a bit of snorkeling, and then sat down to a delicious meal. Turns out, The Good Life tastes a lot like fresh ceviche.
Ceviche is something I've always been too nervous to order. It's marinated raw fish, so you want to be pretty sure about the quality of the place before you order. But we were at a five-star resort, so I figured, "now or never". It was incredible. I'd say that it was my favorite new food, but quite honestly, I don't know if I'll ever feel confident enough to order it again.
Kondesa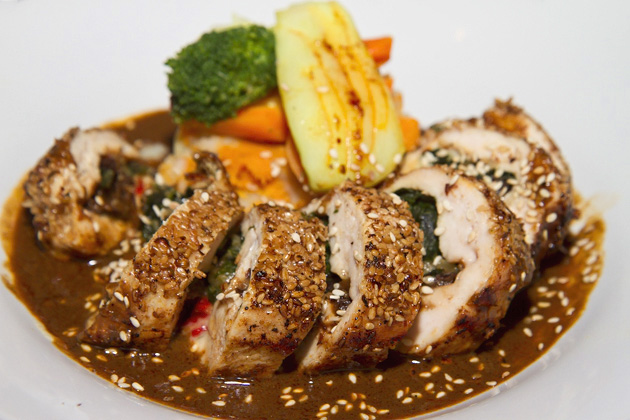 Modern food in a smart garden restaurant, it was almost a given that Kondesa would become one of Cozumel's trendiest spots when it opened in 2011. Everything about this place is cool, from the music to the decor, and the food isn't bad either. We sampled a few great dishes, and I'd say my favorite was the guacamole sampler: traditional, fruit and nut varieties.
Or maybe I best liked the cheese fondue. Or was it the lion fish crabcakes? I don't know, I was in the mood to enjoy everything. It was Friday night and there was a DJ spinning music in the corner. A light rain fell, forcing everyone into the interior patio, and it was a conspicuously good-looking bunch to be crowded in with. For a casual yet classy night out, Condesa is probably Cozumel's best bet.
Casa Denis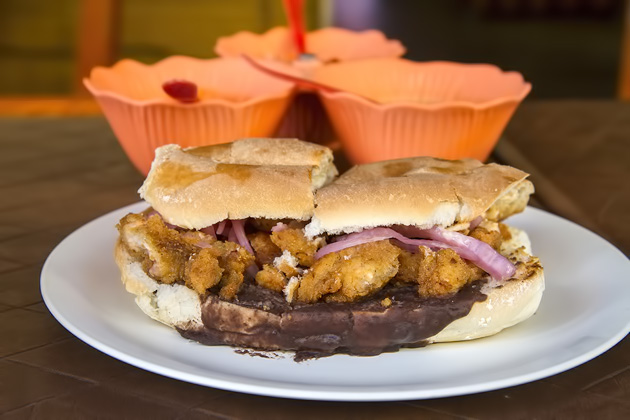 It took us awhile to realize that, in Mexico, torta means "sandwich". In Spain, the same word means "cake". So when I was told that the most famous dish at Casa Denis was Torta de Camarones, I almost got up and walked out. What kind of sick freaks…
But luckily I realized my error, and was soon devouring the most delicious shrimp sandwich I'd ever encountered. They've had a lot of time to perfect the art. With a history stretching back 90 years, Casa Denis is a Cozumel institution.
Palmeras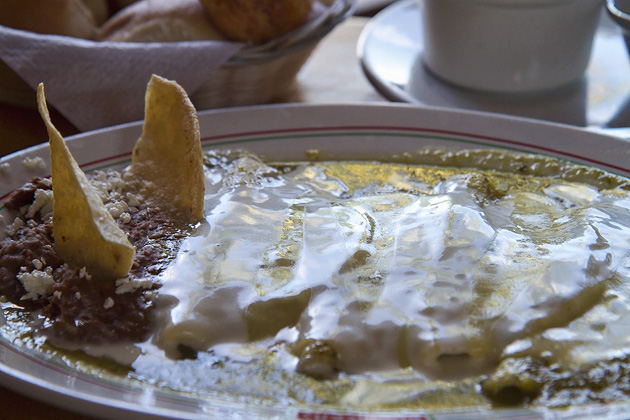 Found directly between the ocean and the main square of San Miguel, Palmeras has the most enviable location in Cozumel, so it doesn't even need to try. Customers are going to flock here regardless. So, it was a happy surprise to discover that they do indeed try. Tourists and locals alike come for breakfast to order chilaquiles and enchiladas. Yes, you read that right: in Mexico, enchiladas are for breakfast. Chilaquiles, I don't even want to get into.
Okay fine. Chilaquiles are basically nachos: tortilla chips covered with a rich red or green sauce, smothered in shredded chicken, cream and cheese. And served for breakfast! I'm guessing that they're called chilaquiles because, nachos for breakfast? That would be crazy. But these are chilaquiles, so dig right in, breakfast is served.
La Cozumeleña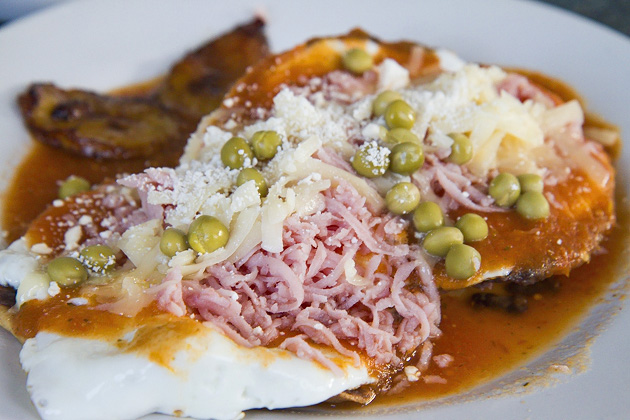 A hip, downtown diner serving delicious food at unbelievable prices, dependably crowded with locals… You'd have to be miserable not to immediately love a joint like La Coumeleña. We had heard that it has the best huevos motuleños in the entire peninsula. That's quite a claim, but after devouring my entire plate in about three minutes, I'd be happy to hand them the title.
---
It bears noting that we were invited to dine at all of these restaurants. We were under no obligation to write positively about them, and only chose our favorites to include in this list. Luckily, almost every place we visited was great. In fact, there were more than enough for a second full list of recommendations.
More Pics of the Intercontinental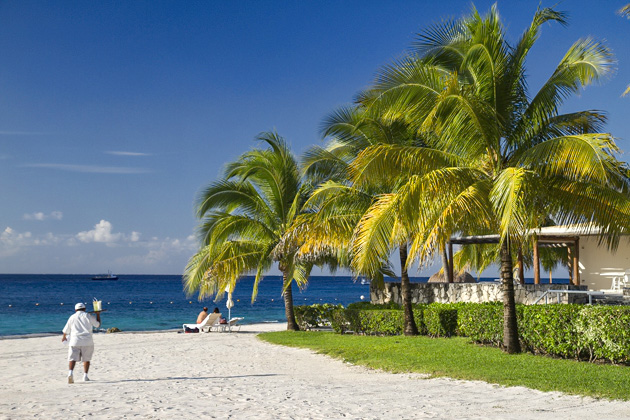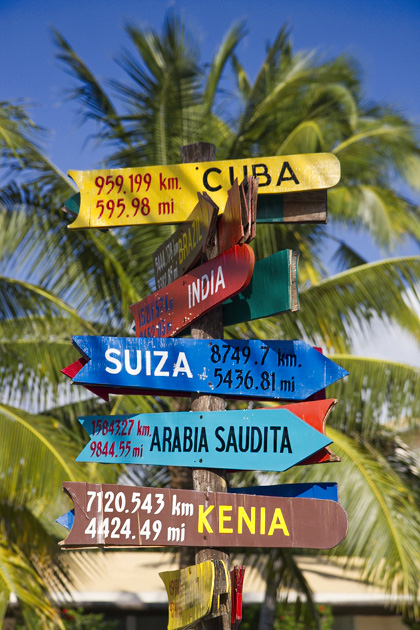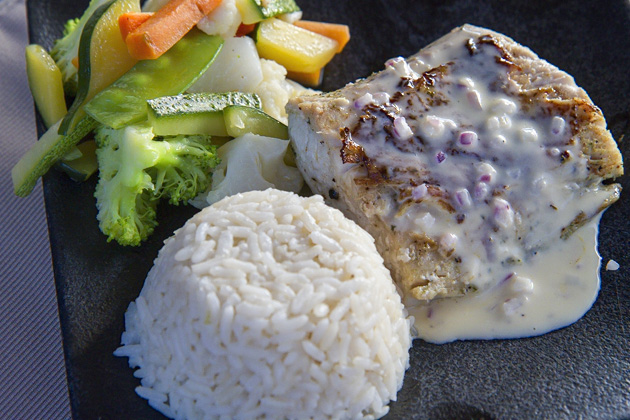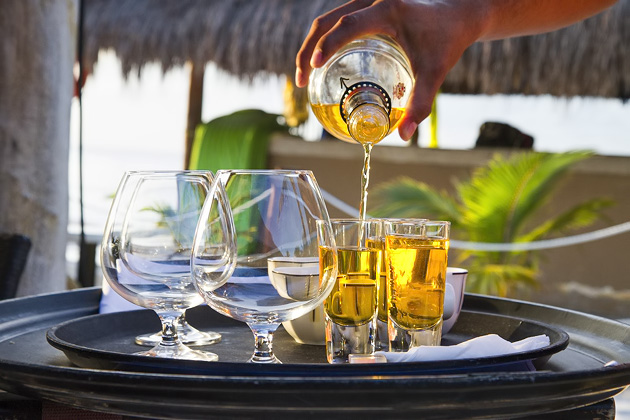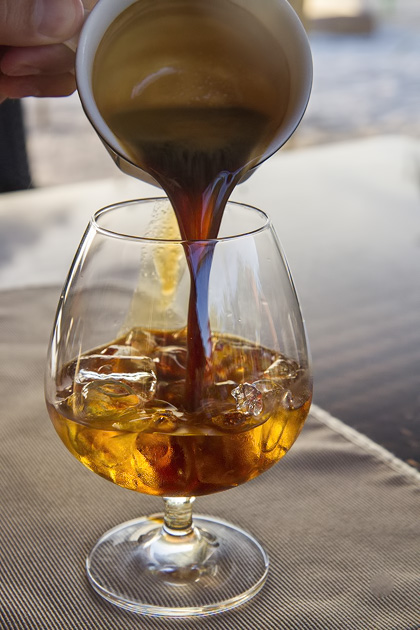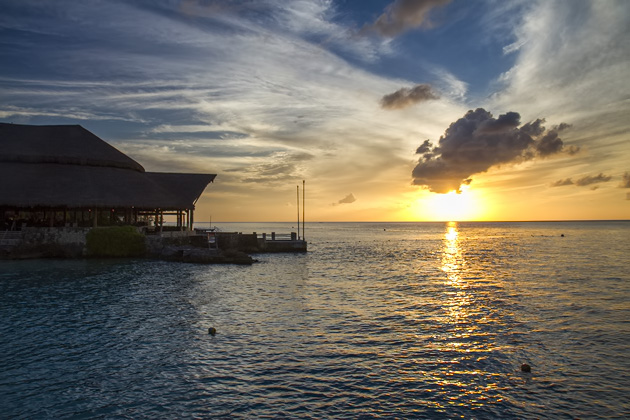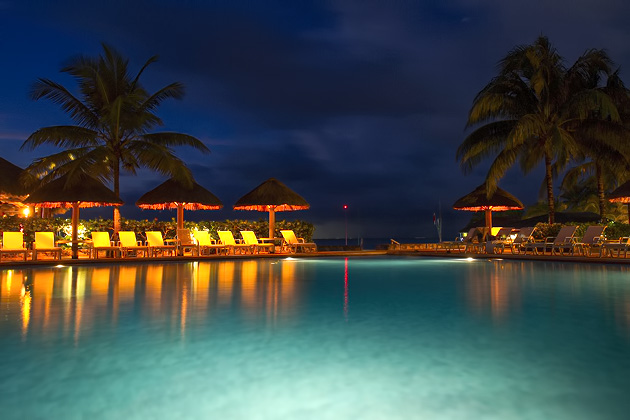 More Pics from Kondesa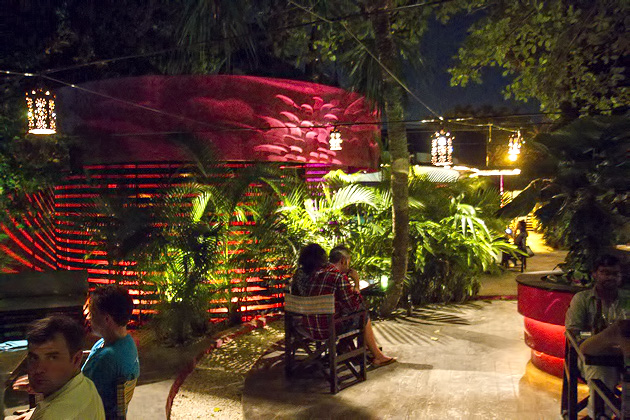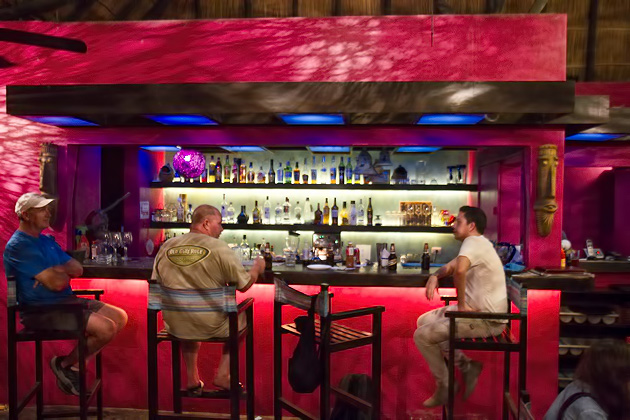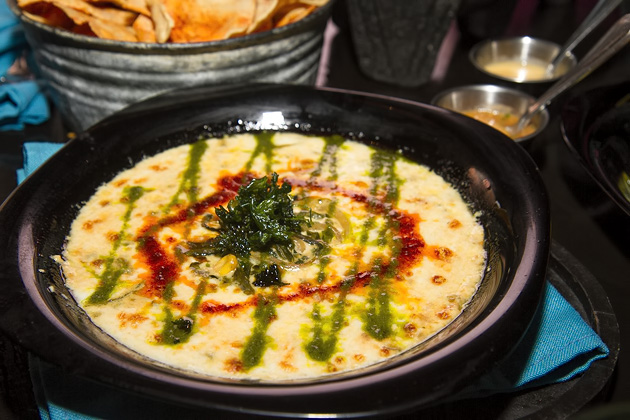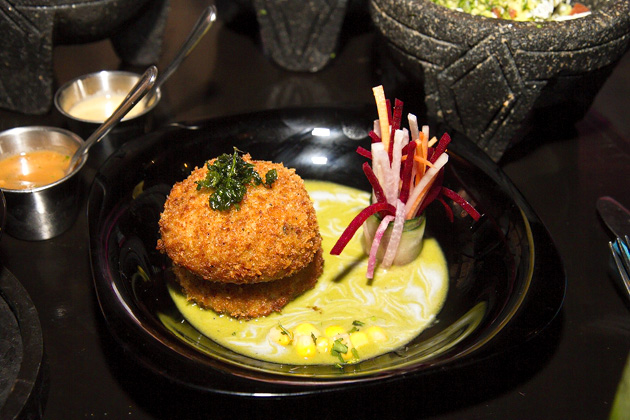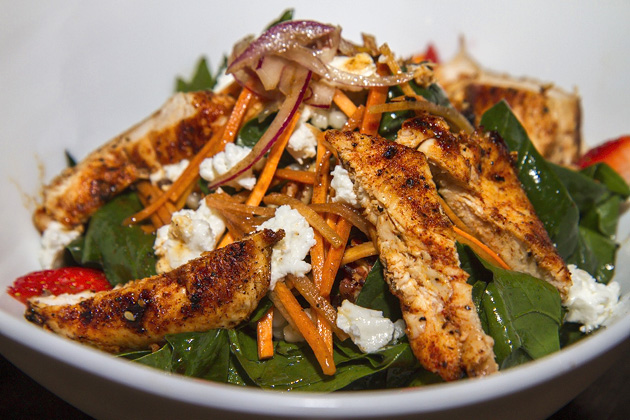 More Pics from Casa Denis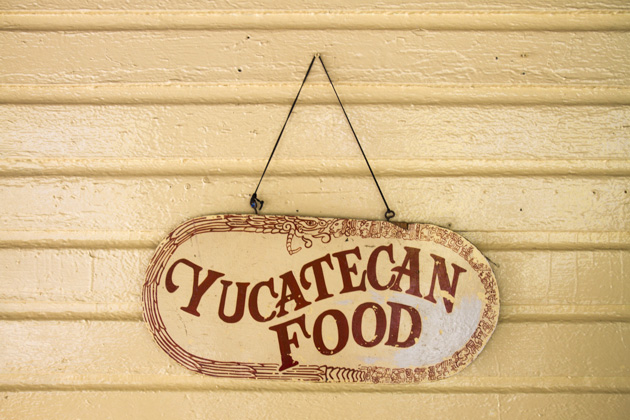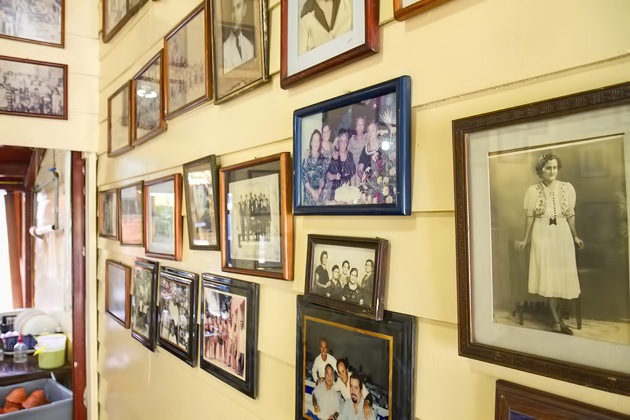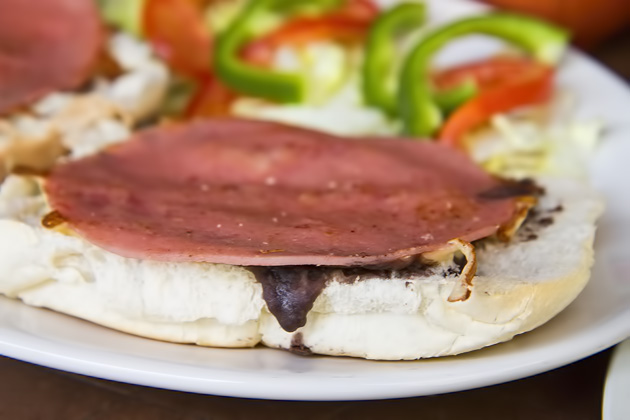 More Pics from Palmeras