The Maya Ruins of Edzná
Just 50 kilometers from Campeche, the Maya ruins of Edzná make for an easy day trip. Best known for its five-level pyramid-palace structure, Edzná is one of the more compact and impressive archaeological sites we had yet seen during our time on the Yucatán peninsula.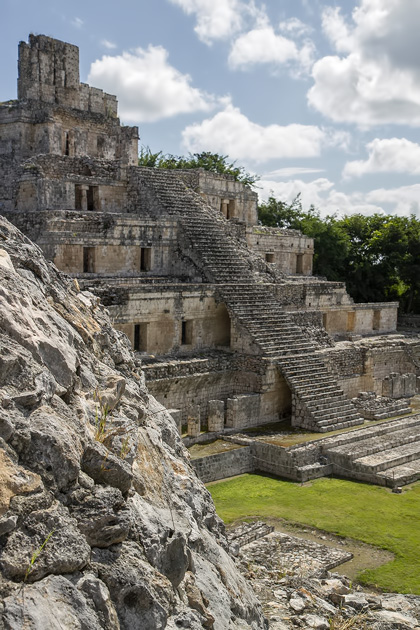 Without a car of our own, we had to depend on public transportation to get from Campeche to Edzná, and it wasn't exactly straightforward. We went to the market and started asking around. Everyone had a different idea on where to find the appropriate colectivo (mini-bus), but none of their advice panned out. Eventually, we encountered a scraggly, not-entirely-trustworthy-looking guy selling ice-pops out of a cooler, who claimed to know where to find the bus. We followed him into a dilapidated building, out the back through a scary courtyard, and emerged in an alley where, indeed, there were colectivos bound for Edzná. "Haha", I said, clapping our hero on the shoulder, "and here I thought you were planning to kill us".
The bus ride took an hour, and soon enough we were walking into the ruins. Edzná is an extremely old site. Originally settled around 400 BC, it reached its peak during the terminal classic period, around 900 AD, at which point it was home to around 25,000 people. After a long decline, the city was finally abandoned around 1500. Edzná's name means "House of the Itza", indicating a strong connection to Chichen Itzá. It's possible that the powerful Itzá clan settled here first before moving further north.
Edzná is most famous for a five-tiered structure that marries elements of a pyramid and a palace. When we first arrived, I figured that this was the large-ish pyramid at the end of the main plaza. Pretty cool, but not mind-blowing. However, upon climbing to top of a structure to the north of the plaza, my mind was blown after all. There, totally obscured from view at the entrance, is the real main plaza and the famous pyramid.
This structure, which you unfortunately can no longer climb, is amazing, with multiple doorways on each of the floors, leading to bedrooms. The higher up in Edzná society you were, the higher up the pyramid your living quarters. At the top of the monumental staircase, it's crowned by a tall roof-comb structure. Incredibly, the pyramid has never been fully excavated.
Edzná is so compact that you don't need a lot of time to see the entire site; we were done in about an hour, and then had to wait for the colectivo back to Campeche. To pass the time, we ate tacos at a roadside stand, and chatted with the woman selling them about all the Mennonites who kept driving past. As I've always said, there's no better conversation topic than Mexican Mennonites, and this was a fun way to end a very rewarding excursion.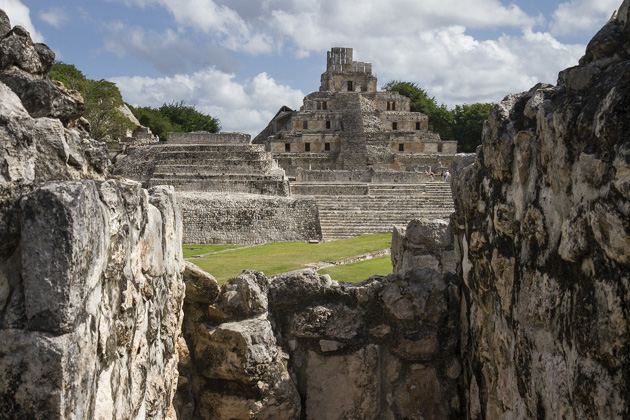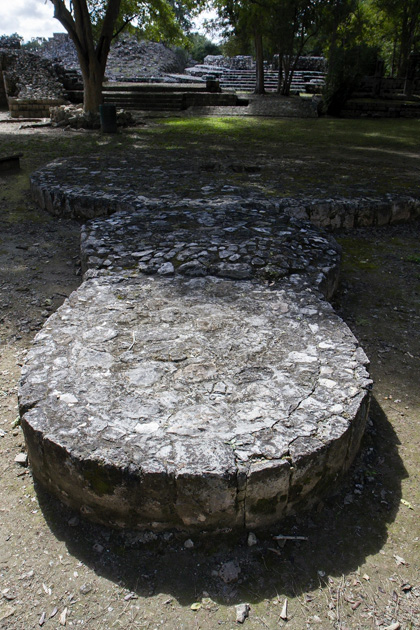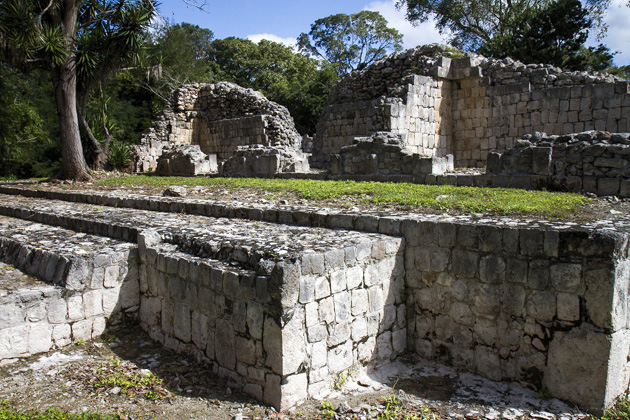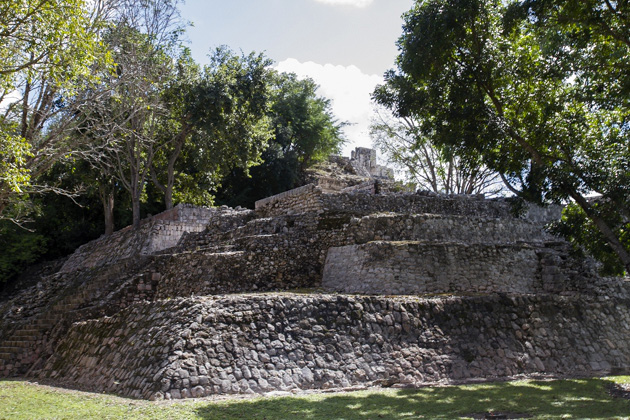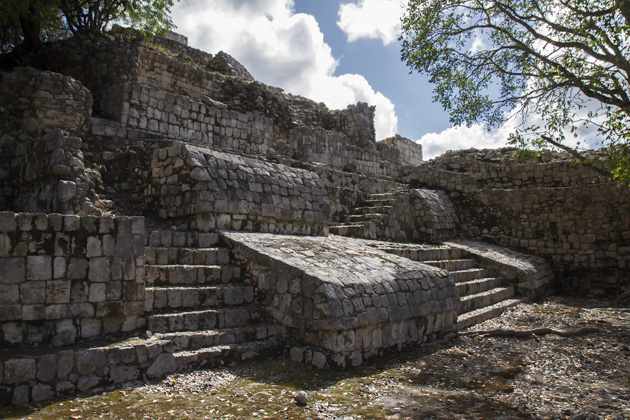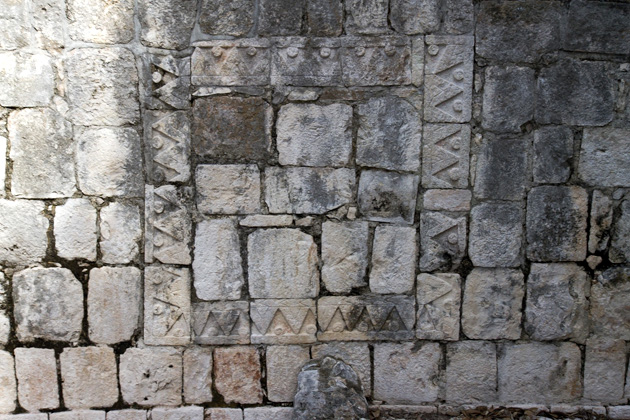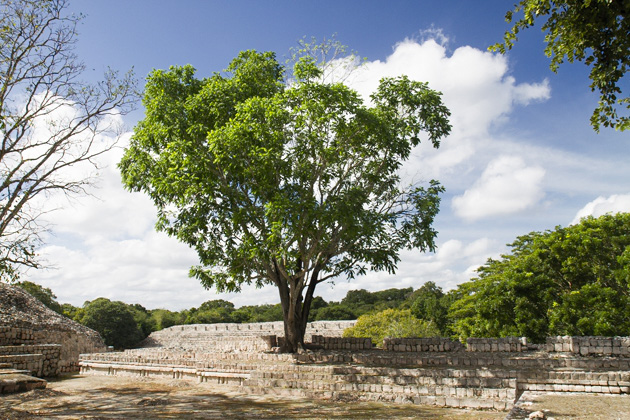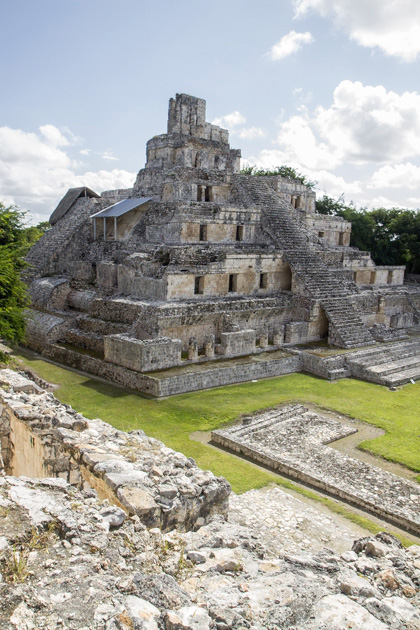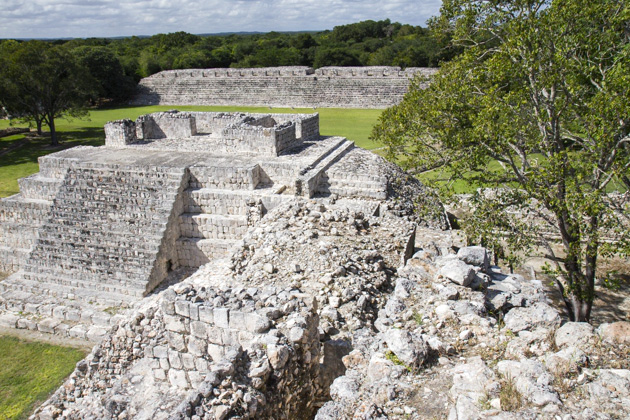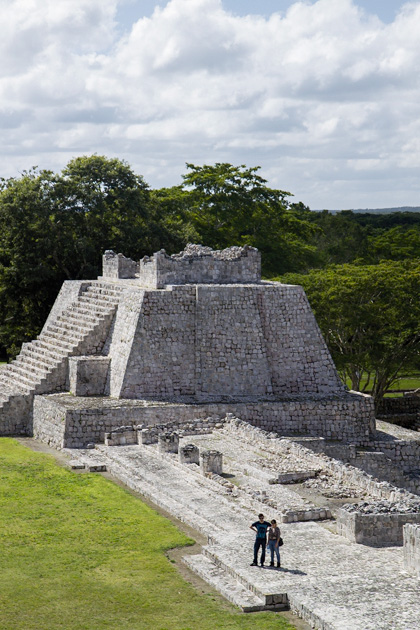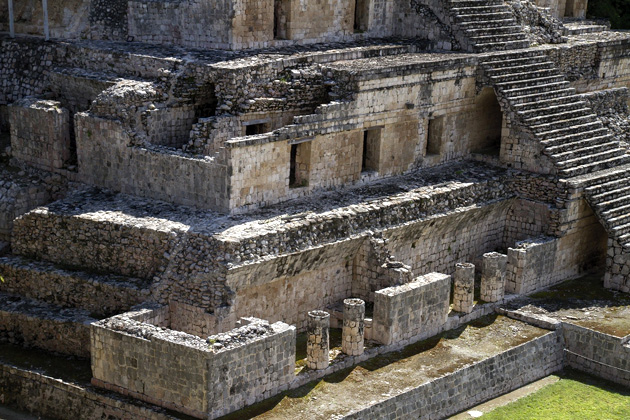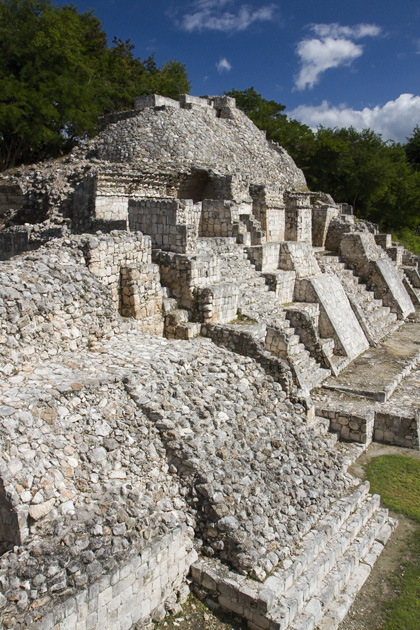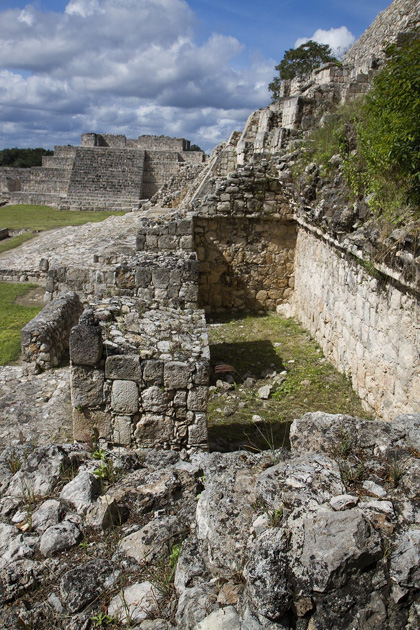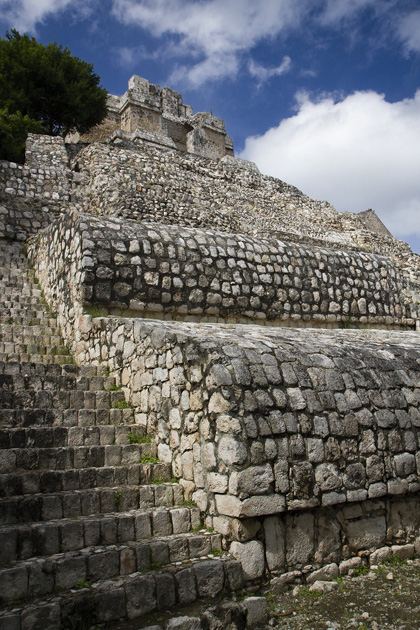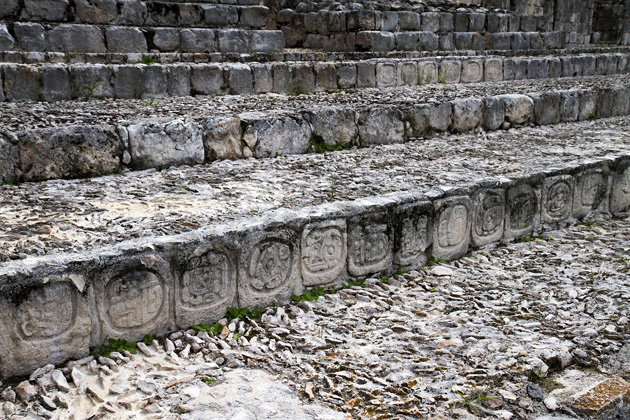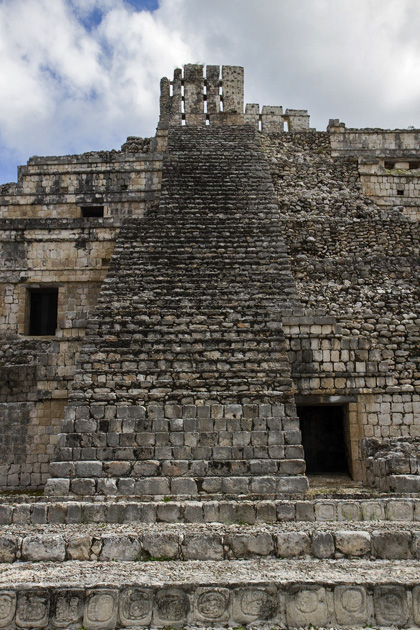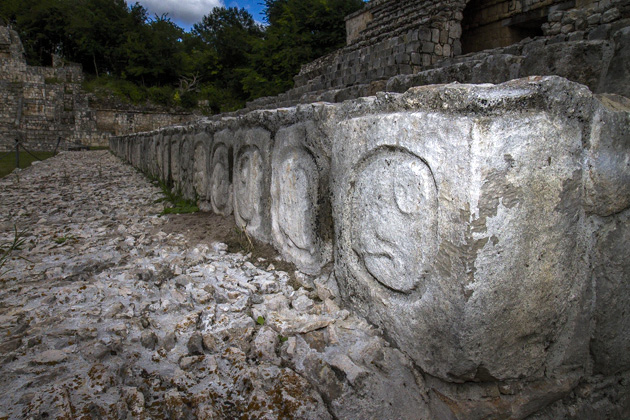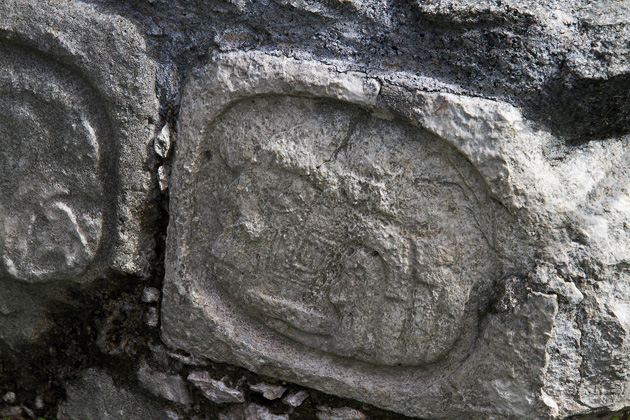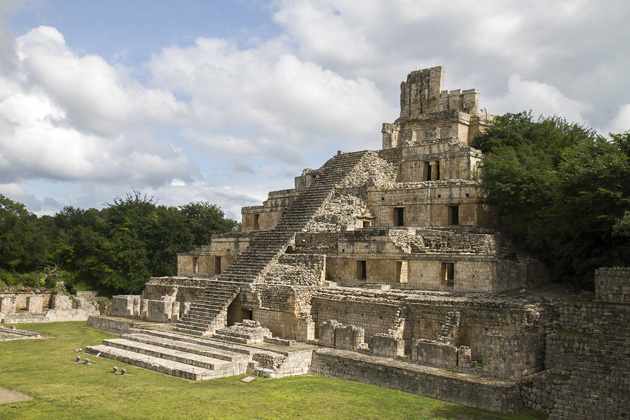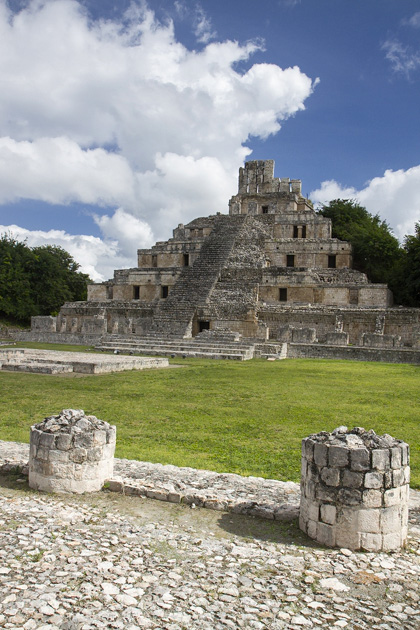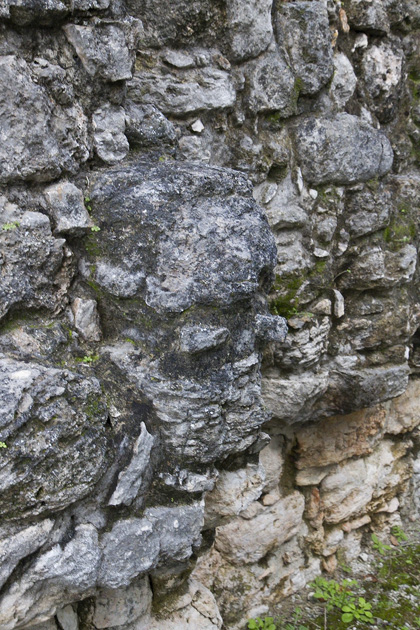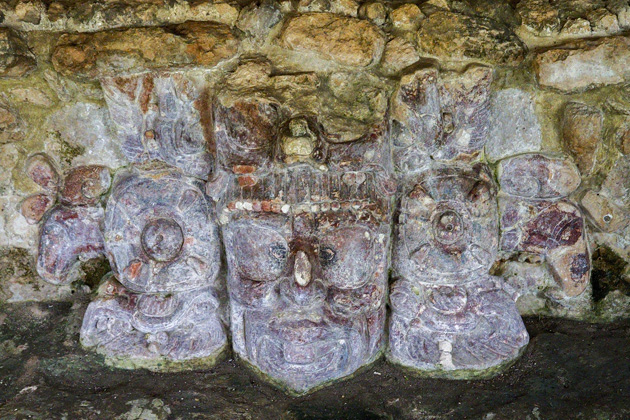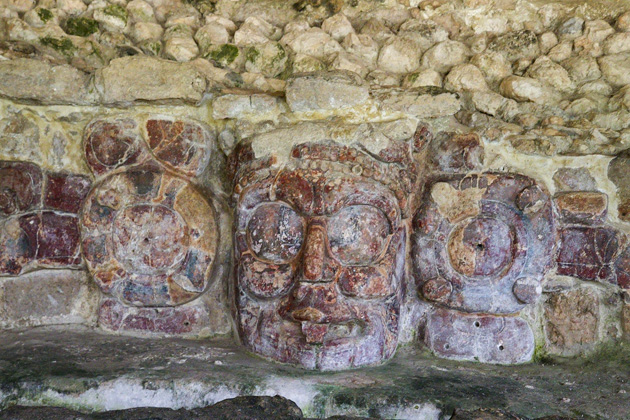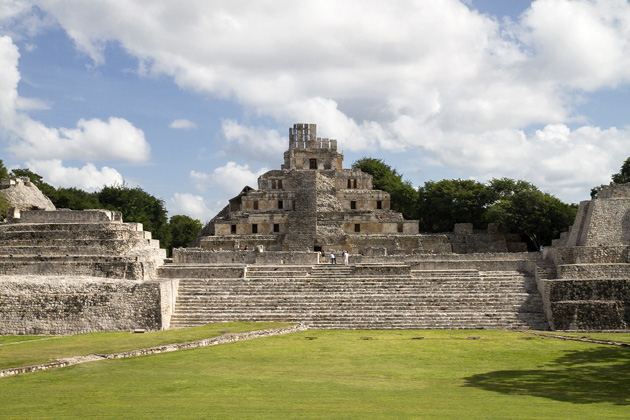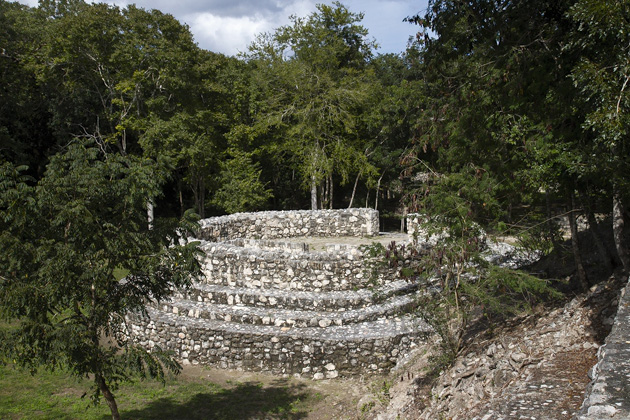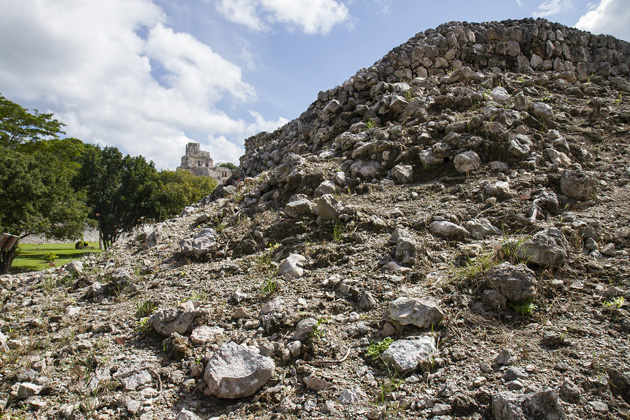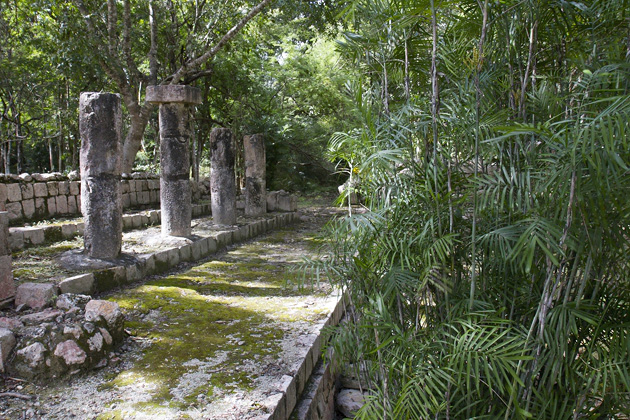 Day Trip From Campeche
,
Edzná
,
Mexico
January 26, 2014 at 7:21 pm