An expansive city with soaring buildings that have somehow retained much of their detail, Uxmal is among the most important Maya archaeological sites. It's about an hour south of Mérida in the Puuc Valley, and we showed up early in the morning after spending the night in nearby Santa Elena.
Uxmal, which means "Built Three Times", was at its most powerful between AD 875 and 900. When the Spanish arrived the Maya who were still living among the ruins shared the story of their city's creation. Of course, just because it came straight from the mouths of the Maya, doesn't necessarily mean that we should trust it…
According to the legend, Uxmal was ruled by a magic dwarf from nearby Kabah. The dwarf's mother was a witch who managed to goad the king of Uxmal into a contest against her son. The king challenged the little man with a series of tasks; the final one being to build, in a single day, a structure taller than any other in the city.
When the king awoke the next morning and found a towering pyramid outside his door, he was forced to abdicate, and the dwarf ruled the city for the rest of his days. Today, the stunning Pyramid of the Magician is the first structure you see when entering Uxmal. This five-story temple is notable for its steep incline and elliptical base.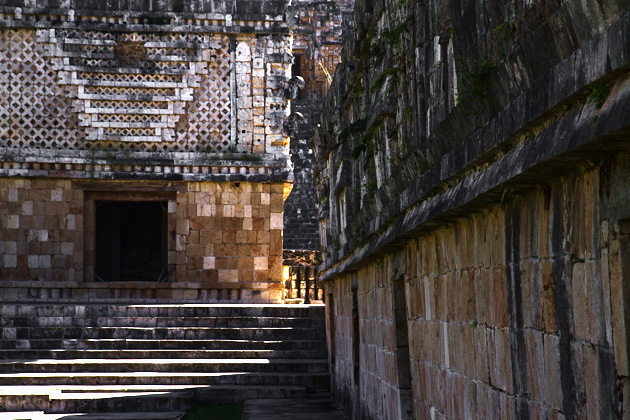 Just past the pyramid is a set of buildings arranged around a spacious courtyard. This is the Nunnery Quadrangle: the central gathering place of the ancient city. Surrounded by buildings boasting exquisite sculpted motifs of snakes, Maya thatch-roofed houses and the Rain Gods of both the Maya (Chaac) and Aztecs (Tlaloc), the plaza is gorgeous. Its current name was provided by the Spanish. Nunneries, it scarcely needs said, were not a concept which existed among the Maya.
Other highlights include the reconstructed ball court, where the sacred Maya game would be played before ritual sacrifices. The House of the Turtles, a pleasingly simple house with a frieze full of turtles. The House of the Doves. The Great Pyramid. The House of the Witch. And of course, the Palace of the Governor, set atop a hill, whose intricately detailed facade is the longest anywhere in Maya architecture.
Our strategy to arrive as early as possible at the gates of Uxmal paid off handsomely. Just an hour south of Mérida, it's a popular site with tour groups, but these tend to arrive around 11am. So it wasn't until the end of our three-hour visit that the site was swarming with other tourists. And by then we didn't mind. We were on top of the Great Pyramid, looking down on Uxmal as though we were the Dwarf Kings and the people below, our subjects. Just for fun, I picked one out for sacrifice: a strapping lad of twenty, with a strong and healthy heart. Almighty Chaac would be pleased!
–Neat Cabañas Where We Stayed in Santa Elena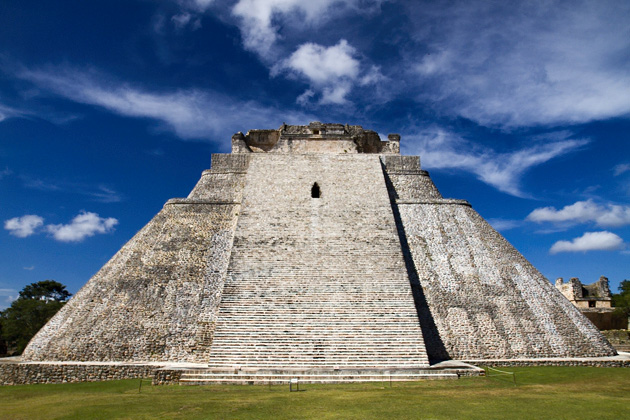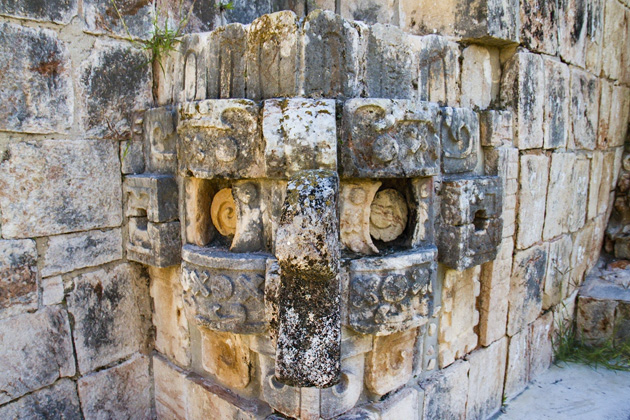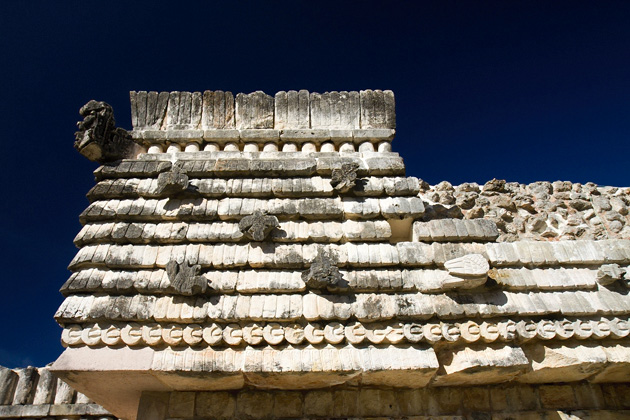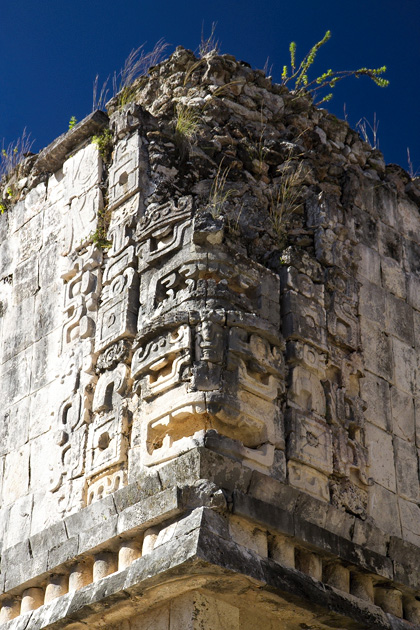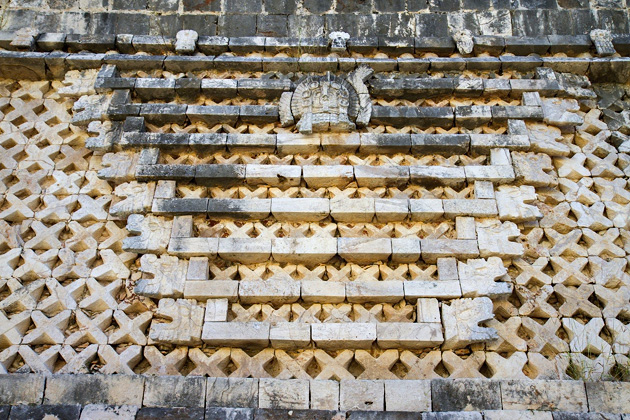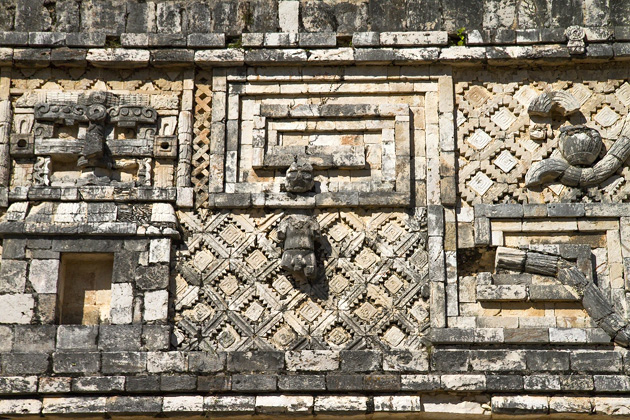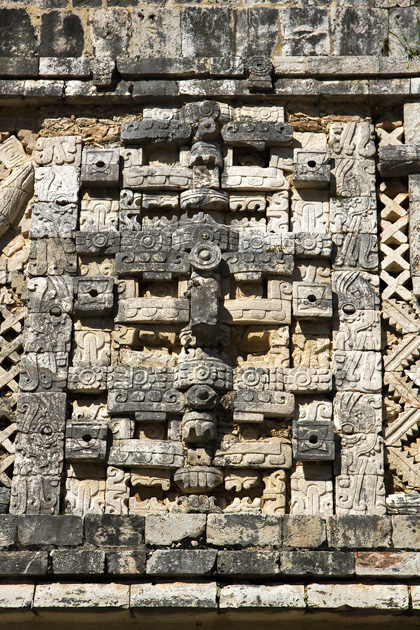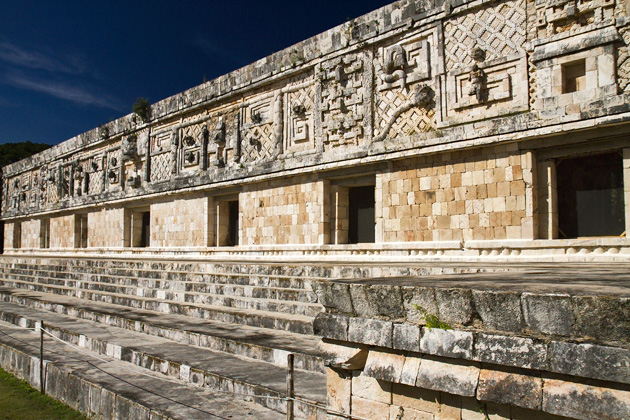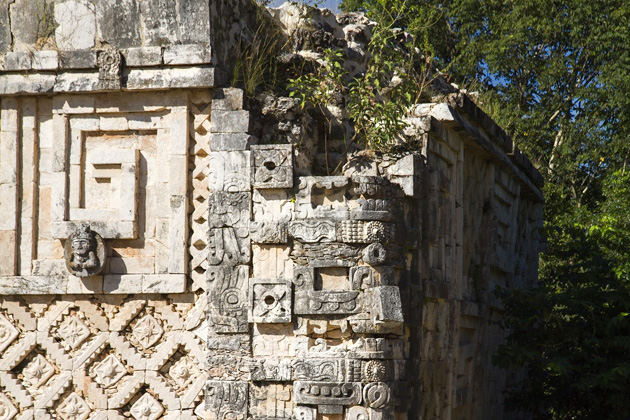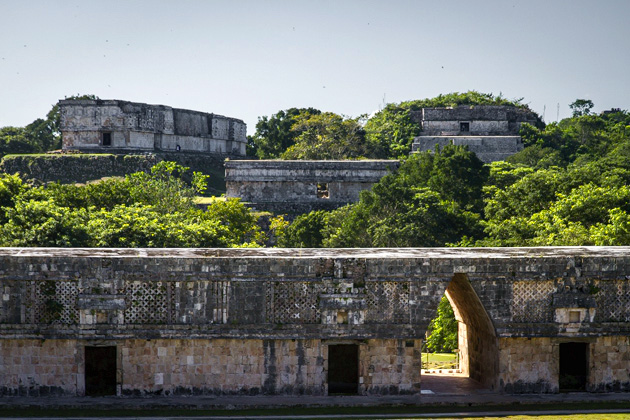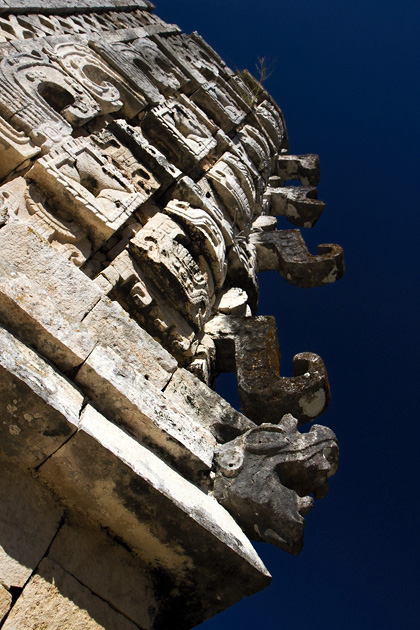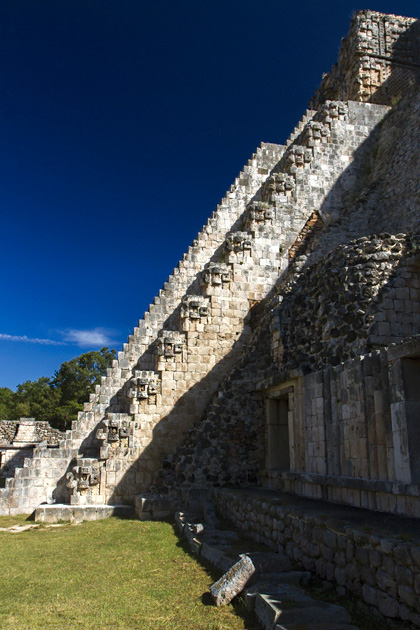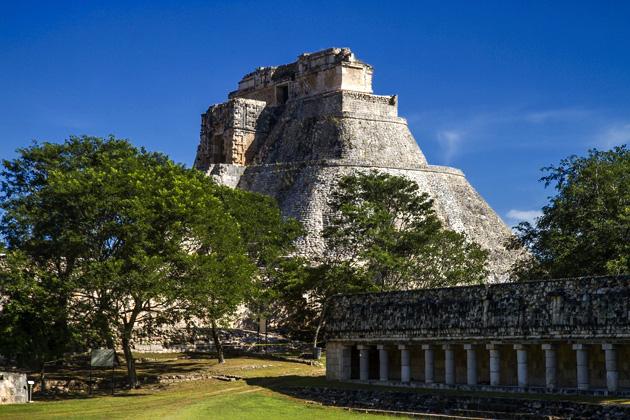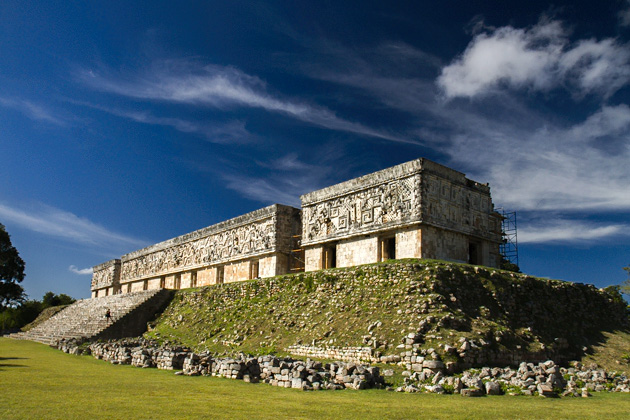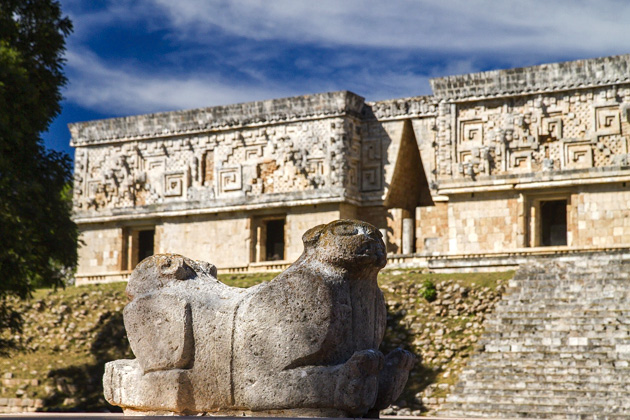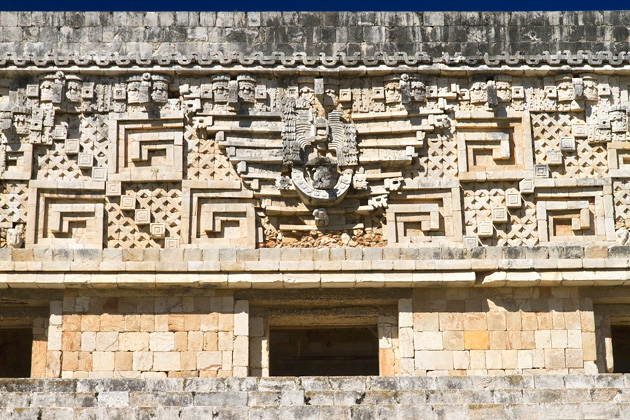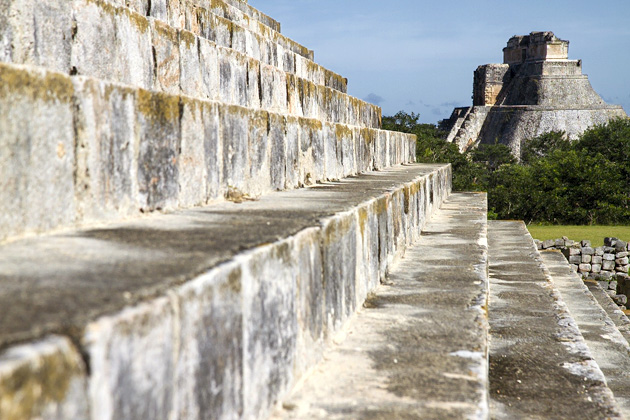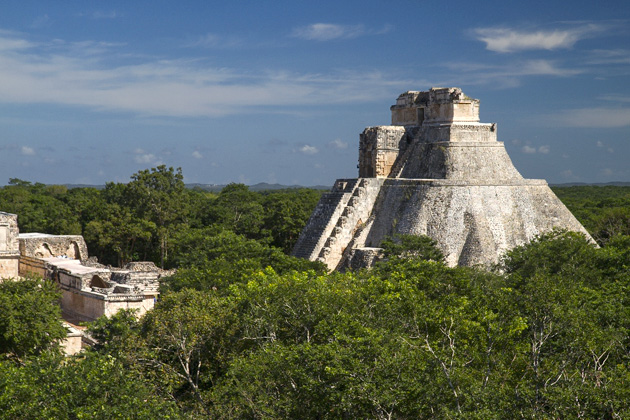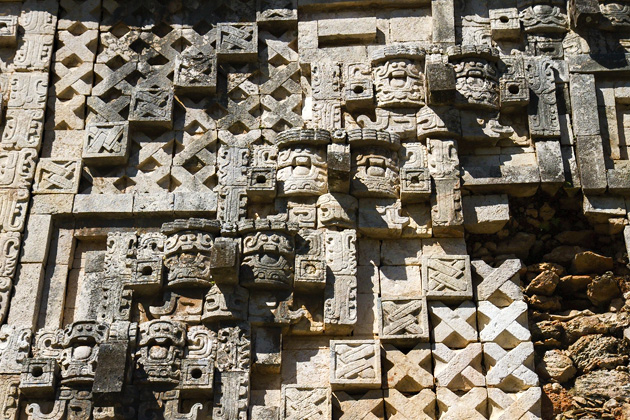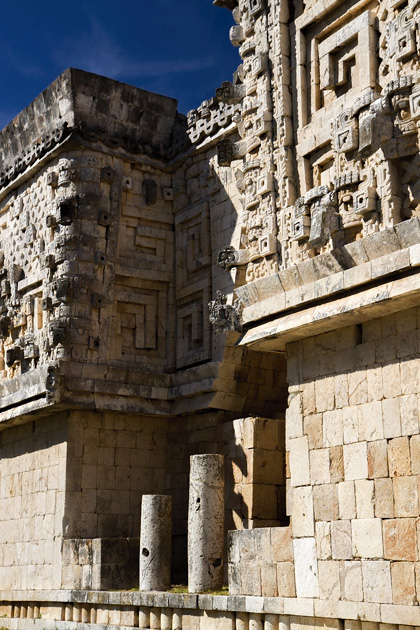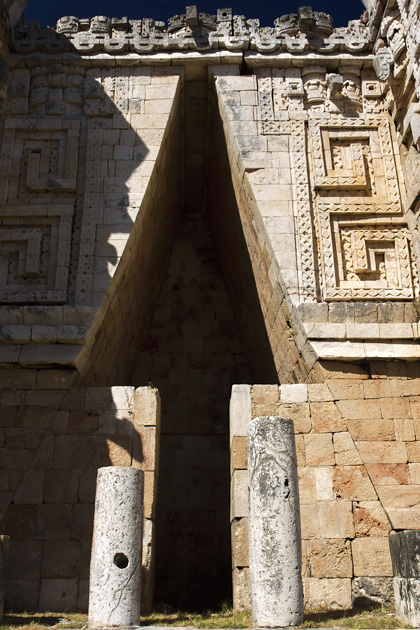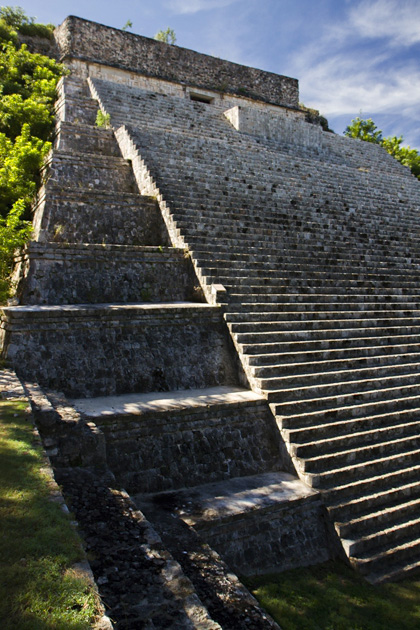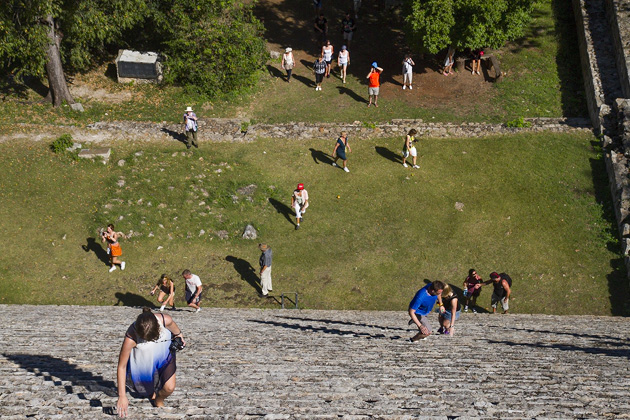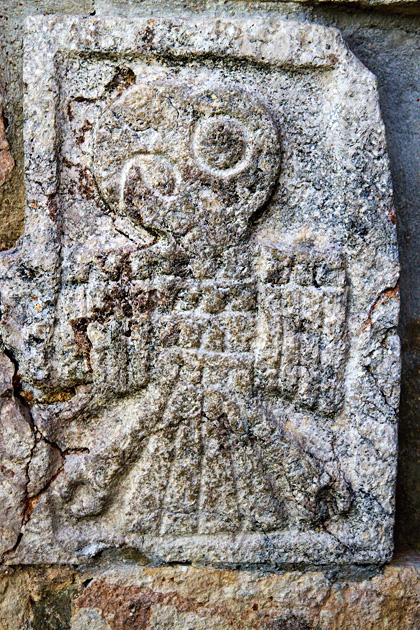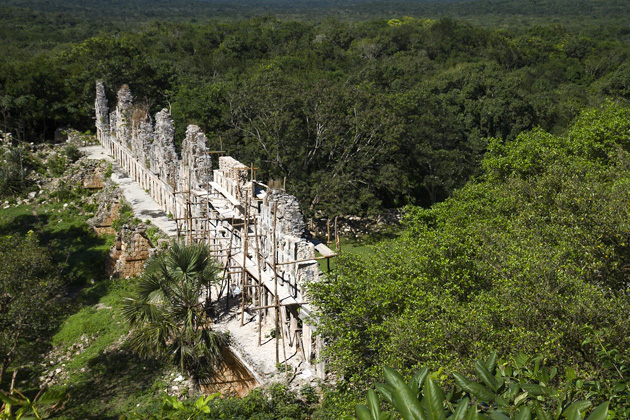 Maya
,
Maya Blog
,
Mayan
,
Mayans
,
Mexico
,
Ruta Puuc
,
Uxmal
,
Uxmal Video
,
Yucatan
January 2, 2014 at 11:55 pm
Comments (4)